Welcome to the
Northern Police Cross Country League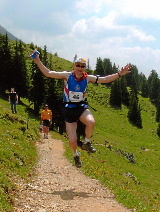 The league started in the late 1970's and for over 40 years has attracted runners from most of the police forces across the north of England.
The league now stages 12 fixtures each season that starts in late September through to late March. Each fixture attracts between 40 and 80 runners.
In recent years the league has gone from strength to strength, despite the pressures of securing time-off from police duties. We have recently added an 11th and 12th fixture that add a better chance to attend the six required fixtures!
All information about the league, past and present is contained in this website.
For further information contact the League Secretary: Steve Broadbent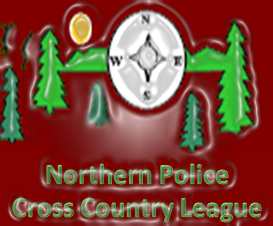 All fixtures 1.30pm Start - Dates and venues now fixed Venues to be confirmed - 12 League Fixtures including Nationals

Fixture 01
- September 2020

Fixture 02
- October 2020 - North Yorkshire

Fixture 03
- October 2020 - Cheshire

Fixture 04
- 13 November 2020 - Cumbria

Fixture 05
- November 2020 - South Yorks

Fixture 06
- December 2020 - Derbyshire

Fixture 07
- January 2021 - Lancashire

Fixture 08
- January 2021 - West Yorkshire

Fixture 09
- February 2021 - Merseyside

Fixture 10
- February 2021

Fixture 11
- March 2021 - Humberside

Fixture 12
- March 2021 - GMP
North v. Midlands - 13 December 2017
West Yorkshire - 24 January 2018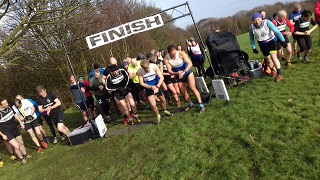 Midlands Police Cross Country League
Male and Female Individual Winners
2018/2019 Season
Lyndsay Chamberlain and Rob Grantham
Both from Cheshire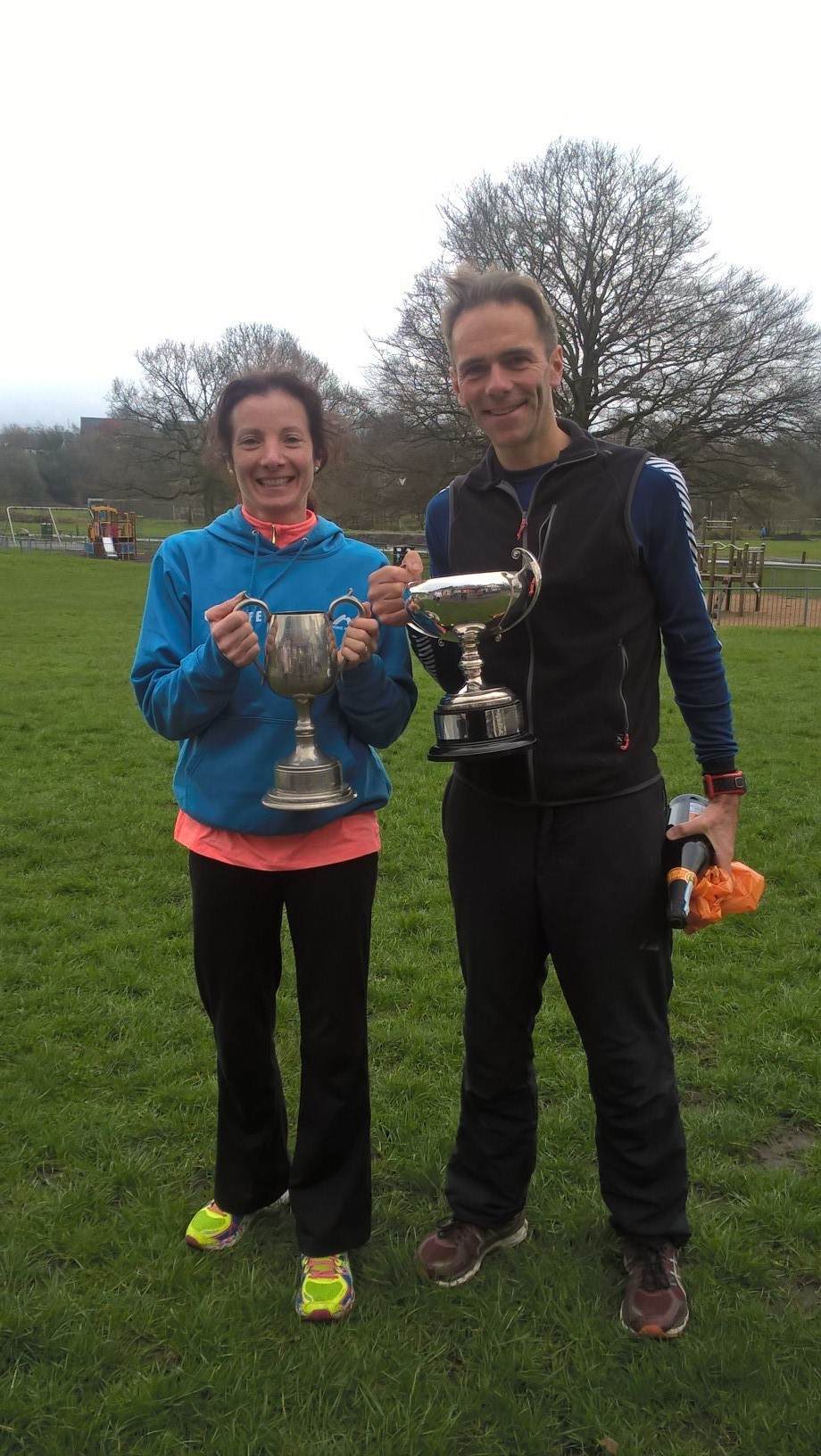 Current Participating Forces

Cheshire

Cleveland

Cumbria

Durham

GMP

Humberside

Lancashire

Merseyside

North Yorkshire

North Wales

Northumbria

South Yorkshire

West Yorkshire
Do you wish to run in the League? Contact your Force Secretary
If you wish to participate in the League please contact your Force representative who will liaise with you over transport and directions to attend each fixture. There is no need to enter each fixture directly and there is no individual entry fee. You simply turn up and run! It could not be easier!
Your Force Contact? - Click Here
Latest News........
Our Last Fixture


Unfinished business and we are not going to let Covid19 beat us!!
Virtual Run!!
Anytime on Wednesday 3 June 2020


You must run 6 miles
Over an off-road course anywhere near you
Hillyer the better!
Submit your time to results@npccl.co.uk
A picture of your watch and yourself at the finish can be uploaded to the NPCCL Facebook Pages - Search Groups and just type in Northern Police Cross Coultry League to find us.
The results will be inputted into the final league tables within a few days.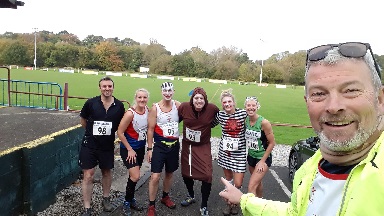 Spot Prizes for the Halloween revellers at the Cheshire Fixture - 30/10/19

PSUK Nationals
Wednesday 26 February 2020

Results:



www.policesport.org




NPCCL is now on Facebook! Click on FB Logo and join us!



Latest Results

2019/2020 Season
Results Snapshots
Click here to download full League Tables on Excel
Results News Latest

Virtual Race - Fixture 12
3 June 2020

Fixture 12 - Virtual Race - NPCCL

19B

19M

19F

First

Surname

Force

M/F

V40

VIRT

1

1

Gary

Scott

GMP

M

V40

34.17

2

2

Simon

Fricke

North Yorks

M

35.51

3

3

Jack

Pilkington

Cheshire

M

38.22

4

4

Andy

Lakeland

South Yorks

M

V45

39.31

5

5

Dan

Appleby

GMP

M

40.09

6

6

Phil

Slingsby

North Yorks

M

40.33

7

7

Wayne

Marshall

Lancashire

M

V40

40.43

8

8

Sanjay

Bisnauthsing

GMP

M

41.22

9

9

Graham

Openshaw

GMP

M

V45

42.05

10

10

Jon

Marshall

Lancashire

M

42.20

11

1

Natalie

Iddon

Lancashire

F

43.17

12

2

Cheryl

Hughes

GMP

F

V45

43.37

13

11

Kyle

Hazeleer

Lancashire

M

V40

44.19

14

3

Hannah

McPeake

North Yorks

F

V35

44.25

15

4

Alex

Potter

West Yorks

F

V40

44.31

16

12

Gary

Corns

GMP

M

V40

44.31

17

5

Lindsay

Dixon

Cheshire

F

V45

44.47

18

13

Jim

Pearson

North Yorks

M

V45

44.58

19

14

Dominic

Brady

GMP

M

45.00

20

15

Bryan

Lawton

GMP

M

V50

45.52

21

16

Jody

Horth

Humberside

M

V40

46.06

22

17

D.

Foxton

North Yorks

M

46.10

23

18

Andrew

Guest

Humberside

M

V50

46.45

24

6

Nikki

Marshall

Lancashire

F

46.54

25

19

Carl

Horth

Humberside

M

47.15

26

20

Will

Walkeden

Humberside

M

47.15

27

21

Stephen

Russell

Not Yes Known

M

47.16

28

22

Mike

Bundy

GMP

M

V40

47.21

29

23

Martin

Caldwell

Cheshire

M

V45

47.40

30

24

Marcus

Noden

GMP

M

V40

47.54

31

7

Rachel

Love

Humberside

F

V50

48.16

32

8

Carys

Samuel

North Yorks

F

49.30

33

25

Simon

Banfield

Lancashire

M

V45

49.32

34

26

Andy

DeCaux

Cheshire

M

V50

50.02

35

9

Janine

Fallon

Lancashire

F

V40

50.35

36

27

Rob

O'Neill

Humberside

M

V45

50.59

37

28

Simon

Hignett

Cheshire

M

V45

52.18

38

29

Robert

Blake

Humberside

M

V45

53.09

39

10

Lindsey

Slamon

GMP

F

V40

54.38

40

11

Lisa

Winward

North Yorks

F

V45

55.04

41

30

Jeff

Hall

Humberside

M

V40

55.09

42

12

Trisha

VanRooyan

GMP

F

V40

55.28

43

13

Caroline

Brophy

Cheshire

F

V50

55.30

44

14

Vicky

Reid

Cheshire

F

56.30

45

15

Tina

Cardamone

North Yorks

F

V45

57.00

46

31

Marcus

Dias

Humberside

M

V50

57.06

47

16

Sam

Curnow

West Yorks

F

V35

57.18

48

17

Laura

Lawler

Lancashire

F

V50

57.24

49

18

Fiona

Jackson

Lancashire

F

58.03

50

19

Rochelle

Evans

GMP

F

V45

58.38

51

32

Dennis

Nelson

Lancashire

M

V50

58.54

52

20

Anna

Sykes

West Yorks

F

V40

59.02

53

21

Michelle

Harrison

Humberside

F

V45

59.25

54

22

Heather

Mitchell

West Yorks

F

V65

59.29

55

33

Mark

Mulryan

Lancashire

M

V50

59.58

56

34

Jason

Shepherd

West Yorks

M

V45

60.44

57

23

Jane

Brown

GMP

F

V50

60.56

58

35

Andrew

Brown

West Yorks

M

V65

60.56

59

36

Phil

Levens

Lancashire

M

V50

61.22

60

24

Emma

Moorhouse

West Yorks

F

61.26

61

25

Deborah

Lack

Cheshire

F

V40

61.35

62

26

Mel

Beamish

Cheshire

F

V35

61.35

63

37

Mark

Porter

Lancashire

M

V55

61.39

64

27

Kate

Aspey

North Yorks

F

V45

62.07

65

38

Ian

Jones

Lancashire

M

V40

63.00

66

39

Steve

Broadbent

Lancashire

M

V60

63.25

67

40

Dave

Pascoe

Lancashire

M

64.00

68

41

Carl

Barnaby

Humberside

M

64.16

69

42

Michael

Horne

Lancashire

M

V60

64.22

70

28

Louise

Batty

Humberside

F

V40

69.28

71

43

Phil

Corris

Lancashire

M

V60

70.00

72

44

Paul

Johnson

Lancashire

M

V60

71.13

73

29

Kendra

Wedgewood

North Yorks

F

V35

74.51

74

30

Nadine

Wilkinson

Lancashire

F

78.39

75

45

Dave

Wilkinson

Lancashire

M

V60

78.39

76

31

Sue

Harrison

Lancashire

F

V60

79.46

77

32

Ruth

Kennedy

Humberside

F

V50

130.00
Final League Tables Scores after 12 Fixtures!
First 45


| | | | | | | | | | |
| --- | --- | --- | --- | --- | --- | --- | --- | --- | --- |
| 19B | 19M | 19F | First | Surname | Force | M/F | V40 | TOTAL | Fix |
| 1 | | 1 | Natalie | Iddon | Lancashire | F | | 600 | 6 |
| 2 | 1 | | Simon | Fricke | North Yorks | M | | 598 | 6 |
| 3 | 2 | | Gary | Scott | GMP | M | V40 | 598 | 6 |
| 4 | | 2 | Hannah | McPeake | North Yorks | F | V35 | 595 | 6 |
| 5 | | 3 | Cheryl | Hughes | GMP | F | V45 | 595 | 6 |
| 6 | 3 | | Geoff | Wynn | North Yorks | M | | 588 | 6 |
| 7 | | 4 | Rachel | Love | Humberside | F | V50 | 586 | 6 |
| 8 | 4 | | Jack | Pilkington | Cheshire | M | | 586 | 6 |
| 9 | 5 | | Malcolm | Fowler | Cheshire | M | V55 | 585 | 6 |
| 10 | 6 | | Phil | Slingsby | North Yorks | M | | 570 | 6 |
| 11 | | 5 | Carys | Samuel | North Yorks | F | | 569 | 6 |
| 12 | | 6 | Tina | Cardamone | North Yorks | F | V45 | 568 | 6 |
| 13 | | 7 | Laura | Lawler | Lancashire | F | V50 | 564 | 6 |
| 14 | | 8 | Anna | Sykes | West Yorks | F | V40 | 556 | 6 |
| 15 | | 9 | Jane | Brown | GMP | F | V50 | 549 | 6 |
| 16 | | 10 | Emma | Moorhouse | West Yorks | F | | 545 | 6 |
| 17 | 7 | | Gary | Corns | GMP | M | V40 | 545 | 6 |
| 18 | | 11 | Heather | Mitchell | West Yorks | F | V65 | 544 | 6 |
| 19 | | 12 | Kendra | Wedgewood | North Yorks | F | V35 | 541 | 6 |
| 20 | 8 | | Jim | Pearson | North Yorks | M | V45 | 533 | 6 |
| 21 | | 13 | Kate | Aspey | North Yorks | F | V45 | 532 | 6 |
| 22 | 9 | | Carl | Quinn | West Yorks | M | V50 | 525 | 6 |
| 23 | | 14 | Claire | Hudson | North Yorks | F | | 523 | 6 |
| 24 | 10 | | Paul | Johnson | Lancashire | M | V60 | 523 | 6 |
| 25 | 11 | | Bryan | Lawton | GMP | M | V50 | 522 | 6 |
| 26 | 12 | | Chris | Gill | North Yorks | M | V45 | 522 | 6 |
| 27 | | 15 | Sue | Harrison | Lancashire | F | V60 | 507 | 6 |
| 28 | 13 | | Carl | Horth | Humberside | M | | 496 | 6 |
| 29 | 14 | | Mark | Porter | Lancashire | M | V55 | 488 | 6 |
| 30 | 15 | | Steve | Broadbent | Lancashire | M | V60 | 477 | 6 |
| 31 | 16 | | Andrew | Brown | West Yorks | M | V65 | 471 | 6 |
| 32 | 17 | | Phil | Corris | Lancashire | M | V60 | 467 | 6 |
| 33 | 18 | | Mark | Mulryan | Lancashire | M | V50 | 465 | 6 |
| 34 | 19 | | Wayne | Marshall | Lancashire | M | V40 | 463 | 5 |
| 35 | 20 | | Nick | Martin | Merseyside | M | V55 | 462 | 6 |
| 36 | 21 | | Michael | Horne | Lancashire | M | V60 | 459 | 6 |
| 37 | 22 | | Dave | Watkinson | Lancashire | M | V65 | 447 | 6 |
| 38 | 23 | | David | Edon | Cheshire | M | V50 | 431 | 5 |
| 39 | 24 | | Dave | Needham | South Yorks | M | V70 | 400 | 5 |
| 40 | 25 | | Andrew | Guest | Humberside | M | V50 | 388 | 5 |
| 41 | 26 | | Sanjay | Bisnauthsing | GMP | M | | 379 | 4 |
| 42 | 27 | | Keith | Swift | Merseyside | M | V40 | 357 | 4 |
| 43 | 28 | | Kyle | Hazeleer | Lancashire | M | V40 | 346 | 4 |
| 44 | 29 | | John-Paul | Chorley | Merseyside | M | | 338 | 4 |
| 45 | 30 | | Simon | Polkey | North Yorks | M | V45 | 294 | 4 |




First 43 runners shown

Go to Excel Tables to view full tables

Click here to download full League Tables on Excel

Male Team Results - At Fixture 12

Women's Team Results - At Fixture 12




Fixtures to score - Best four males/Best three females count in team