Welcome to the
Northern Police Cross Country League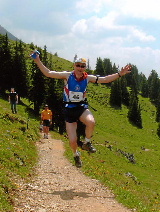 The league started in the late 1970's and for over 40 years has attracted runners from most of the police forces across the north of England.
The league now stages 12 fixtures each season that starts in late September through to late March. Each fixture attracts between 40 and 80 runners.
In recent years the league has gone from strength to strength, despite the pressures of securing time-off from police duties. We have recently added an 11th and 12th fixture that add a better chance to attend the six required fixtures!
All information about the league, past and present is contained in this website.
For further information contact the League Secretary: Steve Broadbent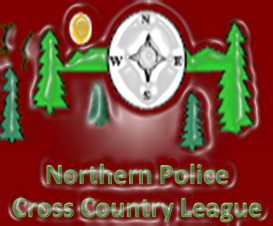 All fixtures 1.30pm Start - Provisional - Dates now fixed Venues to be confirmed - 12 League Fixtures including Nationals

Fixture 01
- Friday 27 September 2019 - North Wales
Completed

Results Coming Soon

Fixture 02
- 16 October 2019 - North Yorkshire
Next!

Fixture 03
-30 October 2019 - Cheshire

Fixture 04
- 13 November 2019 - Cumbria

Fixture 05
-27 November 2019 - South Yorks

Fixture 06
- 11 December 2019 - Derbyshire

Fixture 07
- 8 January - Lancashire

Fixture 08
- 22 January 2019 - West Yorkshire

Fixture 09
- 5 February 2019 - Merseyside

Fixture 10
- 26 February 2019 – Norfolk (PSUK)

Fixture 11
- 11 March 2019 - Humberside

Fixture 12
- 25 March 2019 - GMP
North v. Midlands - 13 December 2017
West Yorkshire - 24 January 2018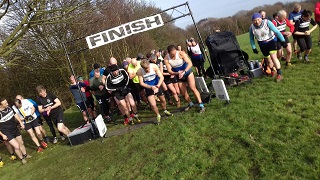 Midlands Police Cross Country League
Male and Female Individual Winners
2017/2018 Season
Lyndsay Chamberlain and Rob Grantham
Both from Cheshire

A Second Season Triumph!!


Well done to both of you!!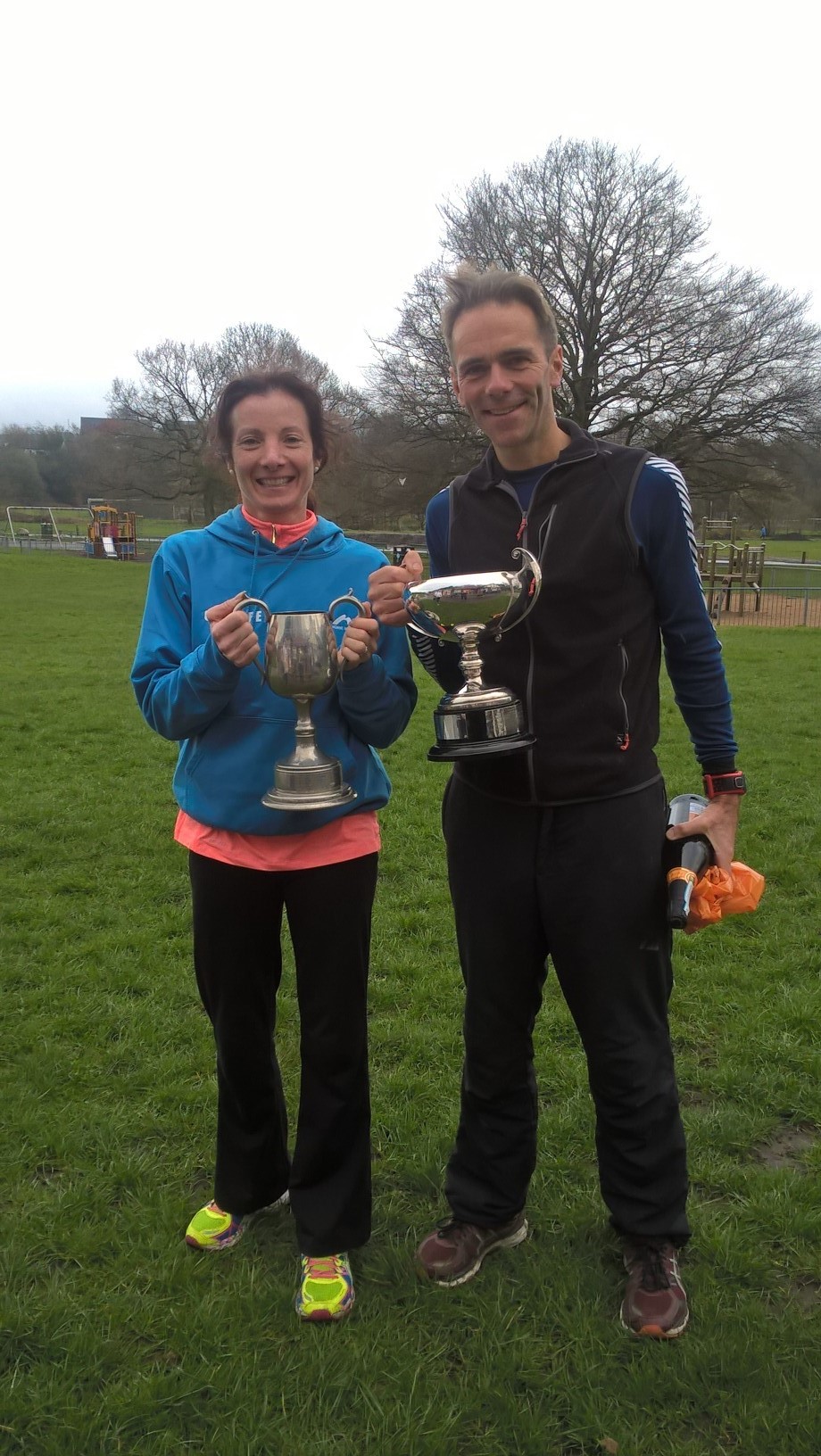 Current Participating Forces

Cheshire

Cleveland

Cumbria

Durham

GMP

Humberside

Lancashire

Merseyside

North Yorkshire

North Wales

Northumbria

South Yorkshire

West Yorkshire
Do you wish to run in the League? Contact your Force Secretary
If you wish to participate in the League please contact your Force representative who will liaise with you over transport and directions to attend each fixture. There is no need to enter each fixture directly and there is no individual entry fee. You simply turn up and run! It could not be easier!
Your Force Contact? - Click Here
Latest News........
2019/2020 Season is on the horizon - Dates and venues now fixed

Fixture 2 - North Yorkshire - Wednesday 16 October 2019 - Race start at 1.30pm

New Venue:
Hamilton Panther's Clubhouse -
Knavesmire Rd, York YO23 1FA

Venue Details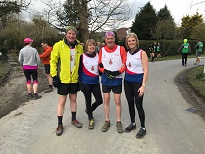 PSUK Nationals
Wednesday 10 April 2019

Results:



www.policesport.org




NPCCL is now on Facebook! Click on FB Logo and join us!



Latest Results

'Results Snapshots'
Click here to download full League Tables on Excel
News Latest


Latest Results From North Wales
Fixture 1 - 27 September 2019

A record 102 runners!!


| | | | | | | |
| --- | --- | --- | --- | --- | --- | --- |
| 19B | First | Surname | Force | M/F | V40 | NWP |
| 1 | Chris | Myles | North Wales | M | | 25.06 |
| 2 | Jack | Pilkington | Cheshire | M | | 26.05 |
| 3 | Malcolm | Fowler | Cheshire | M | V55 | 26.58 |
| 4 | Craig | Jones | North Wales | M | | 27.13 |
| 5 | Nick | Jones | North Wales | M | | 27.32 |
| 6 | Owain | Llewellyn | North Wales | M | | 28.08 |
| 7 | Mark | Smith | Merseyside | M | V45 | 28.12 |
| 8 | Neil | Coppack | North Wales | M | | 29.28 |
| 9 | Keith | Swift | Merseyside | M | V40 | 29.50 |
| 10 | Matt | Cordish | North Wales | M | | 29.54 |
| 11 | Lee | Bailey | North Wales | M | V40 | 30.06 |
| 12 | Lee | Owen | North Wales | M | | 30.21 |
| 13 | Cheryl | Hughes | GMP | F | V40 | 30.33 |
| 14 | Tony | Harvey | North Wales | M | | 30.43 |
| 15 | Bryan | Lawton | GMP | M | V50 | 30.49 |
| 16 | Don | Kenyon | North Wales | M | V40 | 31.04 |
| 17 | Tommy | P | North Wales | M | | 31.20 |
| 18 | Gary | Corns | GMP | M | V40 | 31.23 |
| 19 | Janias | Cooke | North Wales | M | | 31.25 |
| 20 | Sion | Beck | North Wales | F | V40 | 31.43 |
| 21 | Matt | Falmer | Merseyside | M | V40 | 31.47 |
| 22 | Bob | Hind | North Wales | M | V65 | 32.09 |
| 23 | | Carmichael | GMP | M | V40 | 32.15 |
| 24 | Peter | Reid | Merseyside | M | V40 | 32.18 |
| 25 | Iwan | Jones | North Wales | M | V65 | 32.25 |
| 26 | Claire | Forman | North Wales | F | | 32.28 |
| 27 | Paul | Cassidy | North Wales | M | | 32.41 |
| 28 | Sam | Giles | North Wales | M | | 32.42 |
| 29 | John-Paul | Morley | Merseyside | M | | 32.46 |
| 30 | Michelle | Farrell | North Wales | F | | 32.54 |
| 31 | Hannah | McPearce | North Yorks | F | | 33.16 |
| 32 | Phil | Williams | North Wales | M | V40 | 33.22 |
| 33 | Andrea | Cody | North Wales | F | | 33.48 |
| 34 | James | Sankey | North Wales | M | | 34.01 |
| 35 | Syd | Omar | Merseyside | M | M45 | 34.03 |
| 36 | Kendra | Wedgewood | North Yorks | F | V35 | 34.28 |
| 37 | Roger | Wilson | North Wales | M | V50 | 34.41 |
| 38 | Mark | Dixon | North Wales | M | | 34.43 |
| 39 | Rhian | Rogers | North Wales | F | | 35.00 |
| 40 | Paul | O'Brian | Merseyside | M | | 35.01 |
| 41 | Peter | Stephenson | Merseyside | M | | 35.08 |
| 42 | Kerry | Jones | North Wales | F | | 35.10 |
| 43 | Neal | Jones | North Wales | M | V50 | 35.28 |
| 44 | Joanne | Dennison | North Wales | F | | 35.50 |
| 45 | Richard | Burbridge | North Wales | M | V40 | 36.33 |
| 46 | Dave | Dury | North Wales | M | | 36.43 |
| 47 | Laura | Lawler | Lancashire | F | V50 | 37.01 |
| 48 | Nick | Thomas | North Wales | M | | 37.34 |
| 49 | Ren | Smith | Merseyside | F | M50 | 37.35 |
| 50 | Sarah | Williams | North Wales | F | V40 | 37.40 |
| 51 | Kyle | Davies | North Wales | M | | 37.44 |
| 52 | Andrew | Brown | West Yorks | M | V65 | 38.00 |
| 53 | Andrew | Williams | North Wales | M | M40 | 38.08 |
| 54 | Andy | Edwards | North Wales | M | | 38.30 |
| 55 | Becs | Hutt | North Wales | F | | 38.56 |
| 56 | James | Hatton | North Wales | M | | 39.00 |
| 57 | Michael | Horne | Lancashire | M | V55 | 39.45 |
| 58 | Steve | Broadbent | Lancashire | M | V55 | 40.01 |
| 59 | Nick | Martin | Merseyside | M | V55 | 40.23 |
| 60 | Samantha | Forrest | North Wales | F | V50 | 40.26 |
| 61 | Pam | Grant | North Wales | F | V60 | 40.28 |
| 62 | Gryfyn | Roberts | North Wales | M | | 42.04 |
| 63 | Jo | Evans | North Wales | F | V40 | 42.18 |
| 64 | Chris | Renshaw | North Wales | M | | 42.19 |
| 65 | David | Jones | North Wales | M | | 42.35 |
| 66 | Phil | Corris | Lancashire | M | V60 | 43.08 |
| 67 | Karl | Turner | North Wales | M | | 43.09 |
| 68 | John | Barton-Hughes | North Wales | M | | 43.49 |
| 69 | Jill | Rawson | North Yorks | F | | 44.20 |
| 70 | Dave | Needham | South Yorks | M | V70 | 45.34 |
| 71 | Celia | Free | North Wales | F | V40 | 47.08 |
| 72 | Dave | Watkinson | Lancashire | M | V50 | 47.19 |
| 73 | Kate | Aspey | North Yorks | F | V45 | 47.26 |
| 74 | Ryan | Gentile | North Wales | M | | 48.07 |
| 75 | Nathan | Hutchinson | North Wales | M | | 48.12 |
| 76 | Andrea | Hughes | North Wales | F | | 48.17 |
| 77 | Sue | Harrison | Lancashire | F | V60 | 50.47 |
| 78 | Adam | Price | North Wales | M | | 50.48 |
| 79 | Rebecca | Harrison | North Wales | F | | 50.50 |
| 80 | Karyn | Gallagher | North Wales | F | V50 | 51.48 |
| 81 | Alex | Wright | North Wales | F | | 53.52 |
| 82 | Scott | Jones | North Wales | M | | 55.20 |
| 83 | Ffion | Roberts | North Wales | F | | 55.22 |
| 84 | Ella | Williams | North Wales | F | | 55.42 |
| 85 | Krystyn | Fry | North Wales | F | | 55.43 |
| 86 | Eeflwr | Lloyd-Jones | North Wales | F | | 55.52 |
| 87 | Olly | Evans | North Wales | M | | 55.54 |
| 88 | Colin | Perrin | North Wales | M | | 56.58 |
| 89 | Matt | Williams | North Wales | M | | 57.41 |
| 90 | Alex | Aldous | North Wales | F | | 57.47 |
| 91 | Kerry | Evans | North Wales | F | V35 | 57.47 |
| 92 | Llyr | Hughes | North Wales | M | | 57.47 |
| 93 | Frena | Devolli | North Wales | F | | 61.35 |
| 94 | Ffion | Hughes | North Wales | F | | 61.35 |
| 95 | Amanda | Edwards | North Wales | F | | 61.42 |
| 96 | Leah | Kelsall | North Wales | F | | 61.42 |
| 97 | Garath | Jones | North Wales | M | V50 | 63.44 |
| 98 | Naiomi | Hill | North Wales | F | V50 | 63.45 |
| 99 | Cheryl | Lord | North Wales | F | V50 | 63.45 |
| 100 | Lee | Parry | North Wales | M | V50 | 63.45 |
| 101 | Jenna | Bottomley | North Wales | F | | 63.45 |
| 102 | Jasmin | Roberts | North Wales | F | | 63.45 |
End of Season Team Results
6 fixtures to score - Best four male/female count in team
| | | |
| --- | --- | --- |
| Position | Total | FORCE |
| 1 | 298 | North Yorkshire |
| 2 | 294 | Cheshire |
| 3 | 292 | G.M.P. |
| 4 | 290 | Merseyside |
| 5 | 289 | West Yorkshire |
| 6 | 289 | Lancashire |
| 7 | 270 | South Yorkshire |
| 8 | 94 | Humberside |
| 9 | 48 | North Wales |
| 10 | 46 | Cleveland |