Welcome to the
Northern Police Cross Country League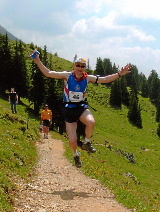 The league started in the late 1970's and for over 40 years has attracted runners from most of the police forces across the north of England.
The league now stages 12 fixtures each season that starts in late September through to late March. Each fixture attracts between 40 and 80 runners.
In recent years the league has gone from strength to strength, despite the pressures of securing time-off from police duties. We have recently added an 11th and 12th fixture that add a better chance to attend the six required fixtures!
All information about the league, past and present is contained in this website.
For further information contact the League Secretary: Steve Broadbent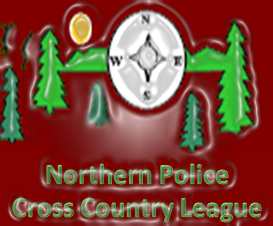 New Season Has Started!!

2018/2019 Fixtures
All fixtures 1.30pm Start - Provisional - Dates now fixed Venues to be confirmed - 11 Fixtures + Nationals

Fixture 1

- Friday 28 September 2018 - 2pm - Bodenwyddan Castle, North Wales -

Confirmed
Fixture 2 - Wednesday 17 October 2018 - Lancashire Confirmed Details - Click Here

Fixture 3

- Wednesday 7 November 2018 - Cheshire

Fixture 4 - Wednesday 21 November 2018 - Cleveland

Fixture 5 - Wednesday 5 December 2018 -Derbyshire - N. v. Midlands Confirmed

Fixture 6 - Wednesday 9 January 2019 - South Yorkshire

Fixture 7

- Wednesday 23 January 2019 - West Yorkshire

Fixture 8 - Wednesday 6 February 2019 - North Yorkshire

Fixture 9

- Wednesday 20 February 2019 - Merseyside

Fixture 10 - Wednesday 6 March 2019 - Humberside


Fixture 11

- Wednesday 20 March 2019 - GMP


Nationals

- Wednesday 10 April 2019 - PSUK Nationals - Lancaster - Lancashire

Confirmed
North v. Midlands - 13 December 2017
West Yorkshire - 24 January 2018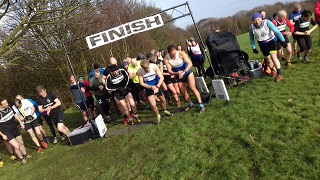 Midlands Police Cross Country League
Male and Female Individual Winners
2017/2018 Season
Lyndsay Chamberlain and Rob Grantham
Both from Cheshire

A Second Season Triumph!!


Well done to both of you!!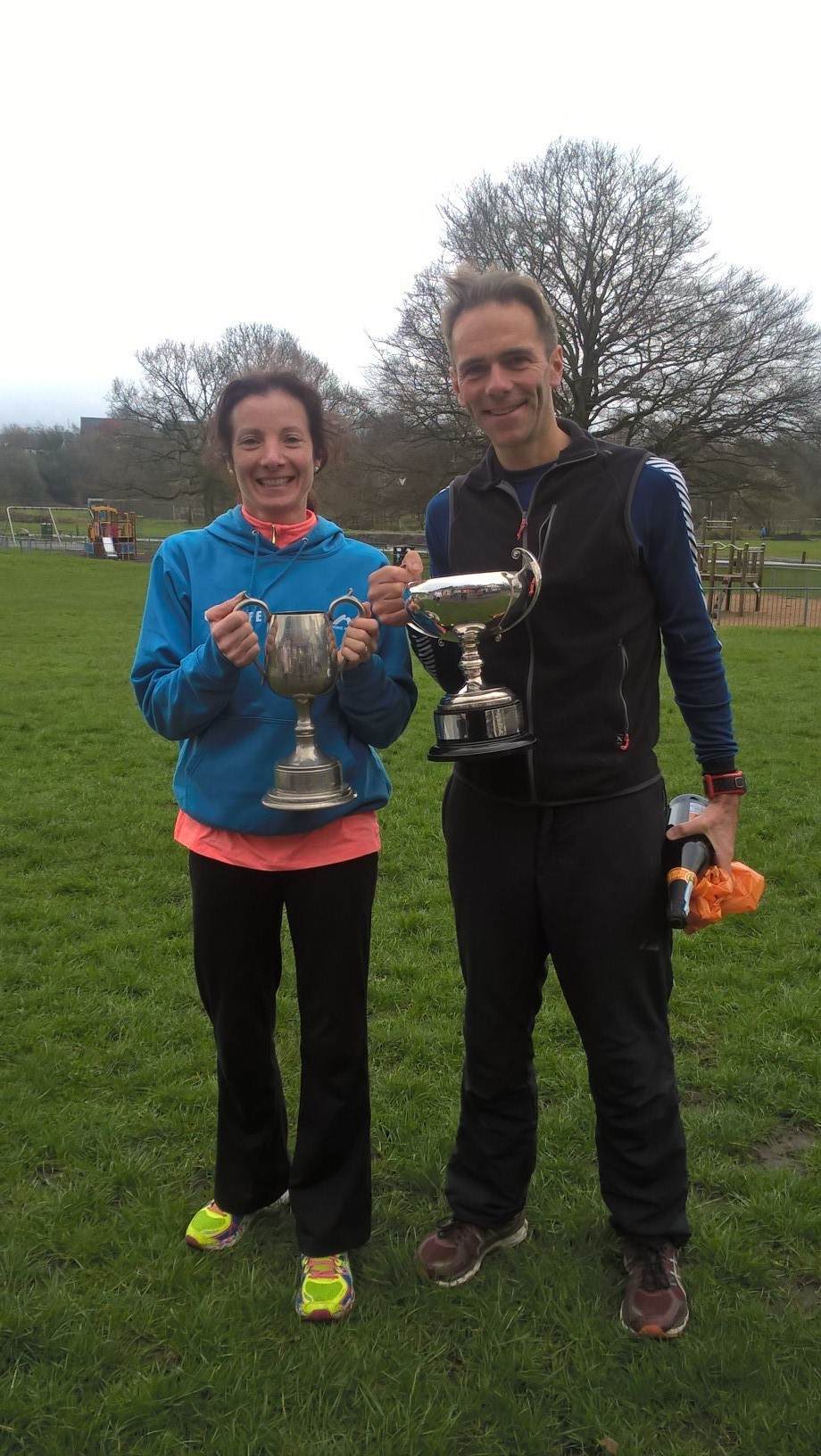 Current Participating Forces

Cheshire

Cleveland

Cumbria

Durham

GMP

Humberside

Lancashire

Merseyside

North Yorkshire

North Wales

Northumbria

South Yorkshire

West Yorkshire
Do you wish to run in the League? Contact your Force Secretary
If you wish to participate in the League please contact your Force representative who will liaise with you over transport and directions to attend each fixture. There is no need to enter each fixture directly and there is no individual entry fee. You simply turn up and run! It could not be easier!
Your Force Contact? - Click Here
Latest News........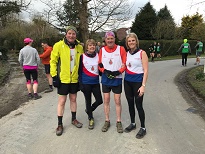 Next Fixture - Lancashire - Wednesday 17 October - 1.30pm


Details - Click Here
New revised League results format - Tables will now combine men and women times and scores
Latest Results

'Results Snapshots'
Unable to find or open Excel?
Click here for full League Tables
We have had problems identifying Runners at the first fixture - Please Email Steve Broadbent if you are shown as ???? - 7 x runners still unidentified correctly
Click here for full League Tables
Fixture 1 - North Wales - Open

18B

18M

18F

First

Surname

Force

M/F

V40

NWP

1

1

Rob

Grantham

Cheshire

M

V40

26.35

2

2

William

Barr

Merseyside

M

27.10

3

3

Chris

Myles

North Wales

M

27.31

4

4

Jack

Pilkington

Cheshire

M

27.46

5

5

Tom

Henders

Merseyside

M

27.58

6

6

Matthew

Oldham

GMP

M

V40

28.14

7

7

Neil

Dixon

Guest

M

V40

28.32

8

8

Tim

Cope

Cheshire

M

29.44

9

9

Will

Nelson

Lancashire

M

29.55

10

10

Nick

Jones

North Wales

M

30.12

11

11

Rob

Mahoney

North Wales

M

30.35

12

12

Mark

Smith

Merseyside

M

V45

30.46

13

13

Craig

Morgan

GMP

M

V40

31.20

14

14

Andrew

Williams

North Wales

M

M40

31.29

15

15

Keith

Swift

Merseyside

M

V40

31.54

16

16

Jon

Wright

Lancashire

M

31.56

17

17

Lee

Owen

North Wales

M

32.30

18

18

Liam

Rushworth

Merseyside

M

32.44

19

1

Lindsay

Dixon

Cheshire

F

V45

32.47

20

19

Don

Kenyon

North Wales

M

V40

32.54

21

2

Natalie

Iddon

Lancashire

F

33.14

22

3

Janine

Fallon

Lancashire

F

V40

33.17

23

20

George

Easterbrook

Merseyside

M

34.07

24

21

Mark

David

????

M

34.08

25

22

Lee

Bailey

North Wales

M

V40

34.15

26

23

Richard

Debicki

North Wales

M

V40

34.21

27

4

Sion

Beck

North Wales

F

V40

34.39

28

24

Phil

Williams

North Wales

M

V40

34.49

29

25

Rees

Cunningham

???

M

35.04

30

26

Jacob

Robinson

North Wales

M

35.25

31

27

Iwan

Jones

North Wales

M

V60

35.35

32

5

Andrea

Cody

North Wales

F

35.57

33

28

Alex

Griffiths

North Wales

M

36.45

34

29

Marrk

Jones

North Wales

M

37.14

35

30

Alex

Jennings

????

M

37.18

36

31

Mark

Hughes

North Wales

M

37.19

37

6

Michelle

Farrell

North Wales

F

37.41

38

7

Aimee

Bennett

???

F

38.01

39

32

John

Ledonowski

Merseyside

M

V60

38.14

40

33

Richard

Burbridge

North Wales

M

V40

38.20

41

34

Phillip

Roberts

North Wales

M

V40

38.27

42

35

Andrew

Brown

West Yorks

M

V65

38.42

43

8

Jane

Brown

GMP

F

V50

38.55

44

9

Claire

Scoots

North Wales

F

V40

39.00

45

36

Neil

Jones

????

M

V50

39.09

46

10

Laura

Lawler

Lancashire

F

V50

39.12

47

37

Mark

Murrey

???

M

V50

39.21

48

11

Morag

O'Reilly

Guest

F

V40

39.35

49

38

Paul

Levitt

Merseyside

M

V40

39.39

50

39

Gavin

Mascall

???

M

V40

39.45

51

40

Jamie

Clegg

North Wales

M

V40

39.51

52

41

Joel

Darlington

North Wales

M

V40

40.12

53

42

Kai

Driver

North Wales

M

40.23

54

43

Liam

Roberts

North Wales

M

40.37

55

12

Ella

Williams

North Wales

F

40.40

56

44

Sion

Williams

North Wales

M

40.48

57

13

Stephanie

Rimmer

Merseyside

F

41.05

58

45

Jack

Lynch

North Wales

M

41.35

59

46

Phil

Corris

Lancashire

M

V60

42.00

60

14

Ren

Smith

Merseyside

F

M50

42.18

61

47

Chris

Davies

North Wales

M

V50

42.52

62

15

Lexi

Smith

North Wales

F

43.00

63

48

Tom

Farrington

North Wales

M

44.06

64

49

Conar

Fenwick

North Wales

M

44.08

65

16

Pat

O'Keith

Merseyside

F

44.35

66

17

Heather

Mitchell

West Yorks

F

V65

45.00

67

50

Steve

Broadbent

Lancashire

M

V55

45.18

68

18

Sophie

Povey

North Wales

F

45.32

69

51

Dave

Needham

South Yorks

M

V70

45.38

70

52

Richard

Fishlock

North Wales

M

46.08

71

53

Chris

Heddenick

North Wales

M

46.45

72

19

Pen

Brent

????

F

V60

47.06

73

20

Kelsey

Hesketh

North Wales

F

47.45

74

54

Benny

Williams

North Wales

M

V60

48.16

75

21

Helen

Phillips

North Wales

F

48.24

76

22

Alison

Sharpe

North Wales

F

V50

48.34

77

55

Sam

Giles

North Wales

M

52.21

78

23

Stacey

Harms

North Wales

F

V40

53.07

79

24

Sue

Harrison

Lancashire

F

V60

53.46

80

25

Fiona

Jones

North Wales

F

54.18

81

26

Gill

Jarvis

North Wales

F

V40

55.47

82

56

Don

Whitfield

North Wales

M

55.48

83

57

Olly

Evans

North Wales

M

58.59

84

58

Neil

Coppack

North Wales

M

DSM

85

59

Craig

Jones

North Wales

M

DSM
End of Season Results - 172 Runners


17B

17M

17W

First

Surname

Force

M/F

V40

TOTAL

1

1

Lindsay

Chamberlain

Cheshire

F

V40

598

2

1

Rob

Grantham

Cheshire

M

V40

595

4

2

Jack

Pilkington

Cheshire

M

589

3

2

Laura

Lawler

Lancashire

F

V45

589

5

3

Kendra

Wedgwood

North Yorks

F

V35

587

6

4

Jane

Brown

GMP

F

V50

581

7

3

Matthew

Oldham

GMP

M

V40

577

8

5

Heather

Mitchell

West Yorks

F

V65

574

9

4

Richard

Sample

GMP

M

V40

571

10

5

Adrian

Martin

Cleveland

M

V55

553

11

6

Bryan

Lawton

GMP

M

V50

540

12

7

Tom

Allen

West Yorks

M

539

13

8

Andrew

Brown

West Yorks

M

V65

529

14

9

Steve

Broadbent

Lancashire

M

V55

517

15

10

Phil

Corris

Lancashire

M

V60

511

16

11

Dave

Needham

South Yorks

M

V65

507

17

12

Malcolm

Fowler

Cheshire

M

V50

492

18

13

Andy

Wright

GMP

M

V55

466

19

14

Gary

Corns

GMP

M

457

20

15

Ian

Jones

Merseyside

M

V40

450

21

16

Keith

Swift

Merseyside

M

V40

442

22

17

Kevin

Chippendale

West Yorks

M

V60

419

23

18

Peter

Turner

GMP

M

V55

412

24

19

Simon

Fricke

North Yorks

M

393

26

20

Mark

Porter

Lancashire

M

V50

385

25

6

Stephanie

Rimmer

Merseyside

F

385

27

21

Jim

Bentley

GMP

M

V55

384

28

22

Andrew

Johnson

West Yorks

M

348

29

23

Carl

Horth

Humberside

M

333

30

7

Janine

Fallon

Lancashire

F

V40

297

31

24

Simon

Newton

West Yorks

M

295

32

25

Kris

Lowe

Lancashire

M

281

33

26

Craig

Morgan

GMP

M

V40

280

34

27

Carl

Quinn

West Yorks

M

V40

279

35

8

Sue

Harrison

Lancashire

F

V55

273

36

28

Kev

Elliott

GMP

M

V40

264

37

29

Phil

Slingsby

GMP

M

261

38

30

Andrew

Guest

Humberside

M

V40

260

39

31

Nick

Martin

Merseyside

M

V55

236

40

9

Nikki

Marshall

Lancashire

F

200

41

32

Chris

Maher

Merseyside

M

199

42

33

William

Barr

Merseyside

M

198

43

10

Julie

Greenwood

West Yorks

F

V35

197

44

11

Jen

Milson

Cleveland

F

V40

197

45

12

Dominque

Searle

Cheshire

F

V35

196

46

34

Andy

Lakeland

South Yorks

M

V45

194

47

35

Dan

Appleby

GMP

M

193

48

36

Tony

Oliver

Cleveland

M

V50

193

49

37

Ian

Micklethwaite

West Yorks

M

V45

193

50

38

Tom

Smith

Lancashire

M

189

51

39

Darren

Varley

Cheshire

M

188

53

40

Richard

Mavin

Cumbria

M

V50

187

52

13

Fiona

Jackson

Lancashire

F

187

54

41

Mark

Smith

Merseyside

M

V45

186

55

42

Chris

Bristow

Merseyside

M

185

56

14

Jane

Ibbotson

West Yorks

F

182

57

43

Arran

Sayle

Lancashire

M

179

58

44

Dave

Warren

Lancashire

M

V50

177

59

45

Carl

Barnaby

Humberside

M

173

60

46

Brian

Quinlan

West Yorks

M

172

61

47

Mike

Bunsey

GMP

M

V40

171

62

48

James

Green

Humberside

M

166

63

49

Dave

Watkinson

Lancashire

M

V50

165

64

50

Dave

Wilkinson

Lancashire

M

V55

163

65

51

Ian

Robinson

West Yorks

M

149

69

52

Ian

Wetheral

Cheshire

M

V40

100

70

53

Darren

Sharpe

Humberside

M

V40

100

71

54

Tom

Henders

Merseyside

M

100

66

15

Claire

Smith

West Yorks

F

100

67

16

Natasha

Dawson

South Yorks

F

100

68

17

Nicky

Mellor

Cleveland

F

V40

100

72

18

Rachel

Love

Humberside

F

V45

99

73

19

Nina

Walkinshaw

Cumbria

F

V35

99

74

20

Cheryl

Hughes

GMP

F

V40

99

75

21

Olivia

Wiggans

Lancashire

F

99

79

55

Callum

Adderley

Humberside

M

98

80

56

Andrew

Slattery

Cumbria

M

V50

98

81

57

Michael

Burke

Cleveland

M

98

76

22

Lucy

Khan

Humberside

F

V45

98

77

23

Rochelle

Evans

GMP

F

V40

98

78

24

Shelli

Gordon

Cleveland

F

V35

98

85

58

Eelco

Docter

Cumbria

M

V45

97

82

25

Nicola

Brown

West Yorks

F

V40

97

83

26

Helen

Mavin

Cumbria

F

V50

97

84

27

Emma

Marsay

Cleveland

F

97

88

59

Ben

Harmer

Humberside

M

96

89

60

M.

Blavel

Merseyside

M

V40

96

90

61

Ross

Jenkin

Cumbria

M

96

86

28

Sally

Youden

Northumbria

F

V35

96

87

29

Jessica

Kusici

Cheshire

F

96

94

62

Craig

Jones

North Wales

M

95

95

63

Will

Walkenden

Humberside

M

95

96

64

Mike

Bundy

GMP

M

V40

95

97

65

John

Levick

West Yorks

M

V50

95

98

66

Tony

Labram

Cumbria

M

V50

95

91

30

Caira

Murphy

Cheshire

F

V35

95

92

31

Pat

Stanford

Humberside

F

V55

95

93

32

Rachel

McKay

West Yorks

F

95

102

67

Neil

Coppack

North Wales

M

94

103

68

Steve

Wilkins

West Yorks

M

94

104

69

Mick

Slingsby

West Yorks

M

V40

94

105

70

Carl

McCoy

Lancashire

M

94

99

33

Michelle

Farrell

North Wales

F

V35

94

100

34

Sally

Roberts

Humberside

F

94

101

35

Eleanor

Harding

West Yorks

F

94

108

71

Andy

Shaw

South Yorks

M

V50

93

109

72

Colin

Helyer

Cleveland

M

V45

93

106

36

Carole

Coole

North Wales

F

93

107

37

Laura

Spargo

West Yorks

F

93

112

73

Will

Nelson

Lancashire

M

92

113

74

Neil

Pettie

Cheshire

M

V40

92

114

75

Paul

Elsey

West Yorks

M

92

110

38

Trisha

VanRoyan

Cheshire

F

V35

92

111

39

Katie

Davies

Merseyside

F

V35

92

115

76

Will

Uttley

Lancashire

M

91

116

77

Richard

Wood

North Yorks

M

V40

91

117

78

Craig

Smith

Cumbria

M

V50

90

118

79

Mark

Long

West Yorks

M

90

120

80

Craig

Brown

Northumbria

M

89

121

81

Jonathan

Jeffs

Humberside

M

V45

89

122

82

Aarron

Baglee

Cumbria

M

V40

89

123

83

Shaun

Clarkson

West Yorks

M

89

119

40

Helen

Hayes

Cheshire

F

V40

89

125

84

Liam

Hillary

Humberside

M

88

126

85

Neil

Cooper

Cumbria

M