Marathon Championships 2014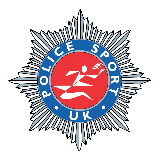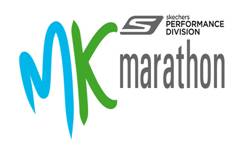 Incorporated within the Milton Keynes Marathon
Monday 5 May 2014
Results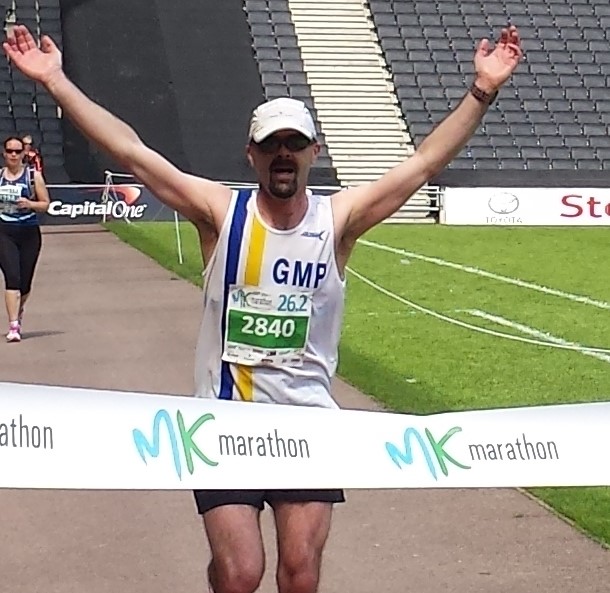 | | | | | | | | | | | | |
| --- | --- | --- | --- | --- | --- | --- | --- | --- | --- | --- | --- |
| Position | Race No | Name | Surname | Force | Gender | Age | Pos of 2104 | Categ Pos | Categ Pos/Count | Gun Time | Net Time |
| 1 | 2840 | Rick | Lloyd | GMP | M | 44 | 1 | 1 | 1/524 | 02:43:25 | 02:43:20 |
| 2 | 2824 | Alex | Daniels | Devon & Cornwall | M | 41 | 2 | 2 | 2/524 | 02:46:29 | 02:46:24 |
| 3 | 2382 | Steve | Cairnes | Police Scotland | M | 46 | 4 | 3 | 3/524 | 02:49:05 | 02:49:01 |
| 4 | 2842 | Simon | Newton | West Yorkshire | M | 35 | 9 | 6 | 6/749 | 02:51:50 | 02:51:46 |
| 5 | 2848 | James | Johnson | Devon & Cornwall | M | 35 | 11 | 8 | 8/749 | 02:53:44 | 02:53:38 |
| 6 | 407 | Richard | Cockbain | Police Scotland | M | 37 | 25 | 18 | 18/749 | 02:57:57 | 02:57:52 |
| 7 | 2858 | Sarah | Hill | Hampshire | F | 41 | 32 | 1 | 1/214 | 03:00:21 | 03:00:16 |
| 8 | 411 | Neil | Rutherford | Police Scotland | M | 42 | 33 | 11 | 11/524 | 03:00:59 | 03:00:50 |
| 9 | 2857 | Colin | Wood | Thames Valley | M | 39 | 36 | 23 | 23/749 | 03:01:26 | 03:01:22 |
| 10 | 2836 | Michael | Dobson | West Midlands | M | 49 | 67 | 23 | 23/524 | 03:07:52 | 03:07:46 |
| 11 | 764 | James | Willoughby | Leicestershire | M | 33 | 90 | 55 | 55/749 | 03:11:50 | 03:11:31 |
| 12 | 1073 | Andy | Vinsen | Norfolk | M | 34 | 113 | 65 | 65/749 | 03:15:06 | 03:14:51 |
| 13 | 2854 | Kris | Barnard | Norfolk | M | 39 | 130 | 76 | 76/749 | 03:18:37 | 03:18:24 |
| 14 | 2829 | John | Jackson | Essex | M | 49 | 161 | 47 | 47/524 | 03:22:22 | 03:19:40 |
| 15 | 2834 | Emma | Roberts | Dyfed-Powys | F | 25 | 158 | 6 | 6/310 | 03:22:17 | 03:20:31 |
| 16 | 2539 | Princeton | Akpojaro | Metropolitan | M | 46 | 191 | 52 | 52/524 | 03:26:07 | 03:22:15 |
| 17 | 2859 | Kelly | Morgan | South Wales | F | 35 | 173 | 7 | 7/310 | 03:24:10 | 03:24:04 |
| 18 | 2821 | Ian | Baggott | Devon & Cornwall | M | 50 | 232 | 25 | 25/201 | 03:28:52 | 03:28:42 |
| 19 | 783 | Nicky | Whitehead | Leicestershire | F | 33 | 245 | 144 | 144/749 | 03:30:12 | 03:28:43 |
| 20 | 2839 | Janine | Fallon | Lancashire | F | 38 | 291 | 13 | 13/310 | 03:34:03 | 03:33:18 |
| 21 | 2823 | Andrew | Dudley | Devon & Cornwall | M | 45 | 285 | 72 | 72/524 | 03:33:39 | 03:33:30 |
| 22 | 2843 | Michael | Stoker | Northumbria | M | 41 | 297 | 74 | 74/524 | 03:34:32 | 03:34:12 |
| 23 | 2838 | Veronica | Singleton | Hertfordshire | F | 53 | 317 | 1 | 1/48 | 03:36:40 | 03:36:09 |
| 24 | 414 | Rachel | Drummond | Police Scotland | F | 34 | 340 | 22 | 22/310 | 03:38:39 | 03:37:00 |
| 25 | 416 | Mark | Downie | Police Scotland | M | 44 | 346 | 94 | 94/524 | 03:39:04 | 03:38:30 |
| 26 | 2851 | John | Cooper | Kent | M | 55 | 584 | 55 | 55/201 | 03:54:12 | 03:52:22 |
| 27 | 2296 | Ronne | Lowes | Northumbria | M | 49 | 597 | 295 | 295/749 | 03:54:56 | 03:52:29 |
| 28 | 417 | Lisa | Brazier-Watt | Police Scotland | F | 37 | 645 | 49 | 49/310 | 03:57:43 | 03:54:27 |
| 29 | 413 | Mark | Love | Police Scotland | M | 31 | 653 | 314 | 314/749 | 03:58:06 | 03:54:50 |
| 30 | 2853 | Lucy | Campbell | Norfolk | F | 47 | 632 | 31 | 31/214 | 03:57:22 | 03:55:31 |
| 31 | 595 | Daniel | Williamson | Leicestershire | M | 31 | 705 | 336 | 336/749 | 04:00:10 | 03:59:41 |
| 32 | 2436 | William | Hamilton | Police Scotland | M | 58 | 817 | 75 | 75/201 | 04:05:25 | 04:03:03 |
| 33 | 410 | Kenny | Hall | Police Scotland | M | 49 | 867 | 250 | 250/524 | 04:08:54 | 04:05:38 |
| 34 | 2837 | Jon | Stow | Hertfordshire | M | 35 | 918 | 422 | 422/749 | 04:12:05 | 04:09:59 |
| 35 | 2832 | Lee | Davies | Dyfed-Powys | M | 31 | 951 | 431 | 431/749 | 04:13:59 | 04:10:27 |
| 36 | 2849 | Dale | Cooper | Norfolk | M | 54 | 992 | 94 | 94/201 | 04:15:57 | 04:14:59 |
| 37 | 2841 | Yvette | Arthur | West Yorkshire | F | 53 | 1063 | 16 | 16/48 | 04:20:12 | 04:17:20 |
| 38 | 2822 | Mary | Allieu | Metropolitan | F | 41 | 1049 | 64 | 64/214 | 04:19:25 | 04:18:26 |
| 39 | 2483 | Graham | Watt | Police Scotland | M | 31 | 1095 | 479 | 479/749 | 04:22:27 | 04:19:13 |
| 40 | 2847 | David | Garrick | Northumbria | M | 47 | 1092 | 305 | 305/524 | 04:22:13 | 04:21:27 |
| 41 | 2856 | Kevin | Loftus | Derbyshire | M | 56 | 1182 | 114 | 114/201 | 04:26:49 | 04:25:33 |
| 42 | 2852 | Dylan | Thomas | Norfolk | M | 36 | 1220 | 517 | 517/749 | 04:28:47 | 04:26:52 |
| 43 | 2826 | Chris | Thornton | Leicestershire | M | 33 | 1247 | 526 | 526/749 | 04:30:31 | 04:29:09 |
| 44 | 2828 | Bill | Raynor | Hertfordshire | M | 60 | 1326 | 12 | 12/40 | 04:35:33 | 04:33:01 |
| 45 | 637 | Paul | Calvert | Northumbria | M | 40 | 1355 | 561 | 561/749 | 04:37:19 | 04:34:54 |
| 46 | 1886 | Jacqueline | Reid | Metropolitan | F | 47 | 1357 | 103 | 103/214 | 04:37:23 | 04:36:27 |
| 47 | 2846 | James | Brady | Northumbria | M | 35 | 1587 | 628 | 628/749 | 04:53:03 | 04:52:17 |
| 48 | 2845 | Paul | Melrose | Northumbria | M | 45 | 1874 | 474 | 474/524 | 05:23:24 | 05:22:38 |
| 49 | 2833 | David | Owen | Dyfed-Powys | M | 46 | 1989 | 503 | 503/524 | 05:44:06 | 05:39:26 |
| 50 | 2835 | Steve | New | Gwent | M | 48 | 1995 | 506 | 506/524 | 05:45:28 | 05:42:42 |
| 51 | 2850 | Mel | Moore | Kent | M | 49 | 2061 | 518 | 518/524 | 06:07:47 | 06:02:57 |
| | 2861 | Mark | Robinson | West Midlands | M | 39 | | | | DNF | DNF |
| | 2855 | Stuart | Barnard | Norfolk | M | 38 | | | | DNF | DNF |
| | 2860 | Mick | Brodrick | Lancashire | M | 48 | | | | DNS | DNS |
| | 2820 | Paul | Floyd | PSNI | M | 36 | | | | DNS | DNS |
| | 2831 | Fintan | Godkin | Dyfed-Powys | M | 39 | | | | DNS | DNS |
| | | Katrina | Kemp | Leicestershire | F | 53 | | | | DNS | DNS |
| | 2825 | Anthony | Rickman | Hampshire | M | 40 | | | | DNS | DNS |
| | 2830 | Chris | Suckling | Hertfordshire | M | 53 | | | | DNS | DNS |
| | 1022 | Michelle | Thomas | Northamptonshire | F | 26 | | | | DNS | DNS |
| | 1401 | Craig | Turner | Leicestershire | M | 36 | | | | DNS | DNS |
This years PSUK Marathon Championships took place as part of the Milton Keynes Marathon on Bank Holiday Monday 5th May.
This year's race held extra credence in that it formed part of the selection process for the European Police Marathon Championships which are taking place later in the year in Gratz, Austria. For this reason the National Police Championships were hosted earlier in the year than normally and Milton Keynes was selected as a central venue and one to which PSUK had not visited for a number of years.
This event attracted thousands of spectators which provided a fantastic atmosphere. The Marathon had a joint start with the half marathon competitors and the fun run of superheroes started afterwards. Consequently this event provided plenty of entertainment for the whole family.
As athletes started to arrive early in the morning is was apparent that even though there was a cool breeze the temperature was rising which caught many athletes by surprise. The race started at 1000 hours and by midday the temperature had soared.
Due to the time of year and that many athletes had just recently run in the London Marathon the numbers of Police entrants had reduced from the usual 100 to around 60. But with 2 places up for grabs in the USPE Marathon providing the qualifying time was met gave some athletes an extra incentive to pull something out of the bag.
A the 16 mile point Steve Cairns from Police Scotland went through as first runner followed 30 -40 metres down by Simon Newton of West Yorks. These 2 were shortly followed by Rick Lloyd from GMP and Alex Daniels from D&C. Clearly the Police athletes were dominating the race.
Sarah Hill went through the 16 mile point as first female with a significant gap between her and 2nd and 3rd place females from private clubs.
For those that have run a marathon they will all know that the final few miles from 21, the legs really start to crumble. So it was an unpleasant experience to find at 24 miles a nasty incline. This clearly took its toll on several athletes and with the heat and twisty course the MK Marathon proved to be a tough cookie.
The race finished inside the MK Dons stadium and with spectators filling the stands it gave the athletes an extra burst of energy as they entered the stadium. The cheers went up as the leading man entered the stadium led by a pilot cyclist. Rick Lloyd was clearly a happy man to be leading the race as his arms were put a loft as he crossed the line in 2.43.25 sec. This time and winning slot secured him a place to Gratz.
Alex Daniels came home in 2nd place overall in 2.46.29 and he was followed in the Police competition by Steve Cairns in 2.49.01 to take 3rd place.
Having recently completed the London Marathon the overall ladies race was won convincingly by over 3 minutes by Sarah Hill from Hampshire who completed the course in 3:00.21. This also secured Sarah's place to Gratz. The 2nd placed Police athlete in the ladies race was Emma Roberts from Dyfed Powys in 3.22.17 and 3rd spot went to Kelly Morgan from South Wales in 3.24.10.
2014 PSUK Marathon Championships

Monday 5th May 2014 - Milton Keynes

Men

1st

Rick Lloyd (V40)

GMP

02:43:25

2nd

Alex Daniels (V40)

Devon & Cornwall

02:46:29

3rd

Steve Cairns (V45)

Police Scotland

02:49:01

Ladies

1st

Sarah Hill (V40)

Hampshire

03:00:21

2nd

Emma Roberts

Dyfed Powys

03:22:17

3rd

Kelly Morgan (V35)

South Wales

03:24:10

Male Vet 40-49

1st

Neil Rutherford (V40)

Police Scotland

03:00:59

2nd

Michael Dobson (V45)

West Midlands

03:07:52

3rd

John Jackson (V45)

Essex

03:22:22

Female Vet 35-44

1st

Janine Fallon (V35)

Lancashire

03:34:03

Female Vet 45+

1st

Veronica Singleton-Lawley

Hertfordshire

03:36:40

Male Vet 50+

1st

Ian Baggott (V50)

Devon & Cornwall

03:28:52

Teams (3 to score)

1st

Police Scotland

08:46:01

2nd

Devon & Cornwall

09:09:05

3rd

Norfolk

10:27:55
The post race presentation took place and courtesy of Milton Keynes Sport and Social club.