Course
5.5 miles for the men and women.
Suitable for spikes and fell/trail shoes.
Rolling landscaped grassed and moorland, a bit of heather, some cheeky climbs. It is often very windy on this bank-top, a warm top for warm up/ cool down is recommended.

Facilities
Post race shower or changing facilities at Stokesley Sports Ground Leisure Centre, helmsley Road, Stokesley TS9 5JQ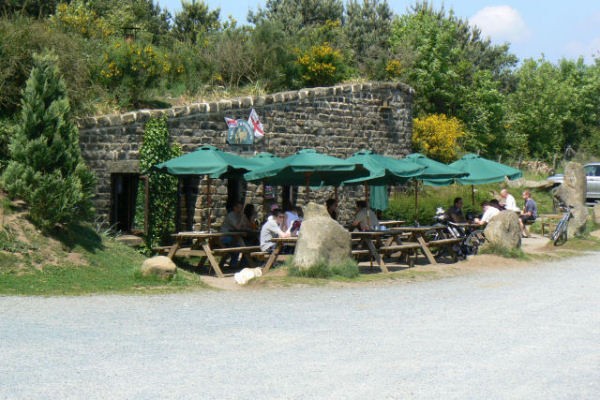 Directions
'Lords Stones Café' at Carlton Bank Top near Stokesley TS9 7JQ.
From all directions pick up the A19 northbound, exiting onto the A172 signposted Stokesley. Stay on this road for approximately 6 miles past the Swainby and Potto and Faceby village turnings to the signpost for CARLTON, (if you reach Stokesley and a roundabout you have gone too far…!) Turn right at the Carlton sign and after 1/3 mile you will be in the village itself. Drive through to where the road forks, continue straight on and up the hill, do not follow the road as it bends and continues to the right.
After a mile of steep uphill you will start to drop down slightly where there is a cattle grid and the Lord Stones Café to your left. The cafe is concealed in the hillside and not easy to spot from the roadside. Markers will be placed at the turning.

Post Race Meal
A post race meal will be provided at Stokesley Sports Ground Leisure centre, Helmsley Road, StokesleyTS9 5JQ.

Directions to Post Race Showers and Meal
Return to carleton and turn right onto A172 signposted Middlesborough, at roundabout take 4th exit onto B1257 signposted Helmsley.
<![if !vml]>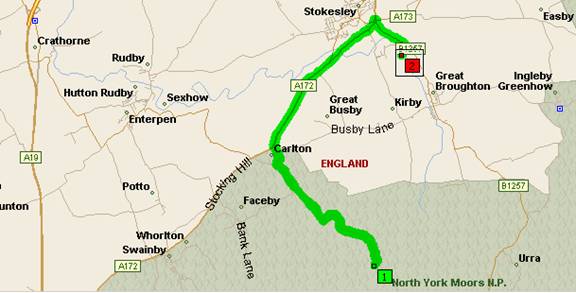 <![endif]>