Sandringham - Norfolk - Wednesday 26 September 2013
Race Report and Results
<![if !vml]>

<![endif]>

Full Results Tables
<![if !vml]>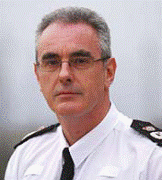 <![endif]>This years Police National Road Race Championships were hosted by Norfolk Constabulary on the beautiful grounds on the Royal Estate at Sandringham on Wednesday 26th September 2012. Phil Gormley, Chief Constable of Norfolk Constabulary said
"I would like thank all competitors for the support given towards the 10 mile road race championships at Sandringham 2012. It was wonderful to see so many runners' competing and we hope you all had an enjoyable time whilst in Norfolk. I would echo the views of those who attended by thanking the race committee, marshals and volunteers for organising what was described as an exceptional event. Thank you"
397 entrants stood on the start line which is the largest field of athletes for a number of years. A minute round of applause was made in memory of our lost colleagues from Manchester prior to the start. This was a most moving gesture and thought provoking for all those present and a startling reminder to all about the everyday dangers facing Policing today.
The predicted rain held off to leave a mild September day, limited wind and a mixture of undulating tarmac and gravel ground offering good running conditions over a 2 lap course.
The ladies and men run jointly in this event and results are separated at the conclusion.
Fortunately for spectators the Sandringham estate offered wonderful café facilities close to the start/finish area to rest those spectator legs during laps for those that chose to partake. As the athletes began to separate by the end of the first lap, Jim Cooper from the Met was establishing a good lead, but the question was, had he gone too quickly. He was closely followed by the reliable form of Steve Cairns from Lothian and Borders [V40] and a surprise 3rd of Ben Brewster from Wiltshire. 4th5th and 6th was being closely contested with Paul Cardy from Hampshire, Simon Newton from W. Yorks and Ian Phillips from Derby. The remainder of the men were piling in behind them all jostling for places with team prizes in mind. The local force colours of the Norfolk black were out in droves and included the Chief Constable Mr Gormley himself after being encouraged by a colleague to partake. Well done Mr Gormley a fantastic effort and support for your team and PSUK sport.
Near to the front of the field the ladies appeared being led by Louise Blizzard from Cheshire [V35] and on her shoulder was Natalie Farrow from Lincolnshire. There was then a gap of around 400 metres before Di Lauder from L&B [V35] appeared who is coming back into form after a foot injury. In 4th place was Kate Towerton from Hampshire.
During the race the circuit took the athletes past a local primary school where the children were out to support the athletes whilst passing. Many a "high five" was had and all the athletes were truly grateful for the support they were given. It made them all run faster and feel very proud. These children are the potential future athletes of tomorrow and we hope that our PSUK event has inspired them to follow in our footsteps. With Norfolk local TV camera's present http://www.bbc.co.uk/news/uk-england-norfolk-19736300 filming and watching every step, this was another motivator for all present.
The runners then approached the finish area where the spectators had again returned from the café to encourage the final sprint over the line. With so many entrants every person whom each athlete could pick off was even more important towards the opportunity of winning a team prize. Jim Cooper remained in the lead over the second lap to produce a convincing win in a time of 54.34. 2nd was retained by Steve Cairns 55.49 and 3rd by Ben Brewster in 56.34. Paul Cardy held onto 4th outsprinting Simon Newton 5th and Ian Phillips 6th.
Natalie Farrow made a long sprint for home overtaking Louise Blizzard in the last few hundred metres to take the winning ladies spot in 61.50 and 61.58 respectfully. Di Lauder retained her 3rd spot in 63.58 with Kate Towerton retaining 4th in 65.14
The presentation function took place at Elme Hall where Mr Gormley presented the prizes along with the Chair of the PSUK Athletics Section Chief Officer of Jersey, Mike Bowron QPM. Mr Gormley reluctantly admitted that he enjoyed his experience and now that he had recovered he may be entering another such event in the near future. Well done Mr Gormley a fantastic effort and support for your team and PSUK sport
| | |
| --- | --- |
| Mens | Womens |
| Senior Mens team (Four to score) | Senior Womens team (three to score) |
| 1st Met - Inc Hird Trophy | 1st Lothian & Borders Inc Tarka Trophy |
| 2nd Norfolk | 2nd Met |
| 3rd Wiltshire | 3rd Norfolk |
| Veteran Mens Team (Three to score) | Veteran Womens Team (three to score) |
| 1st Lothian &Borders | 1st Lothian & Borders |
| 2nd Northamptonshire | 2nd Cheshire |
| 3rd Met | 3rd Devon Cornwall |
| Minor Forces Mens Team (Four to score) | Minor Forces Womens Team (three to score) |
| 1st Norfolk - Inc Purkiss Trophy | 1st Norfolk |
| 2nd Wiltshire | 2nd Gloucestershire |
| 3rd Northamptonshire | 3rd Fife |
Following the prize giving a raffle took place where all proceeds were split between The Princes Trust and Cops Charity. A total of £1,600 was raised on the night with the winning prize being a secured entry into next years London Marathon which was won by Bridget Maltby from Surrey
| | |
| --- | --- |
| Males | Females |
| Overall Men | Overall Women |
| 1st Jim COOPER Met Inc Cheshire Cup | 1st Natalie FARROW Lincolnshire Inc Milk Cup |
| 2nd Steve CAIRNS Inc West Midlands Cup (1st Veteran Overall) | 2nd Louise BLIZZARD Cheshire Inc Gurnard Pine Cup for (1st Veteran Overall) |
| 3rd Ben BREWSTER Wiltshire | 3rd Dianne LAUDER Lothian & Borders |
| Veteran men (40-44) | Veteran Women (35-39) |
| 1st Steve JONES Norfolk | 1st Johanna FLETCHER Gloucestershire |
| 2nd Chris FULLER Met | 2nd Alex SMITH Norfolk |
| 3rd Carl DUNNE West Midlands | 3rd Libby FREE Met |
| Veteran men (45-49) | Veteran Women (40-44) |
| 1st Malcolm FOWLER Cheshire | 1st Avril PEARSON Lothian & Borders |
| 2nd Nigel BEDELL West Yorkshire | 2nd Trish VAN ROOYEN Cheshire |
| 3rd David RAYFIELD Northamptonshire | 3rd Gillian DUNCAN Lothian & Borders |
| Veteran men (50-54) | Veteran Women (45-49) |
| 1st stuart DINWOODIE Wiltshire | 1st Caro PRESCOTT Devon & Cornwall |
| 2nd Gary DURHAM South Yorkshire | 2nd Sally BROOME Gwent |
| 3rd David HALL Northumbria | 3rd Susan TAGG Gwent |
| Veteran men (55-59) | Veteran Women (50-54) |
| 1st Peter GRAY Northamptonshire | 1st Catherine WILLIAMS Northamptonshire |
| 2nd Mick BOND Essex | 2nd Veronica SINGLETON Hertfordshire |
| 3rd Robert MILLS West Midlands | 3rd Kate ARMSTRONG Cambridgeshire |
| Veteran men (60+) | Veteran Women (55+) |
| 1st Des MICHAEL Hertfordshire | 1st Gaye WARING North Wales |
| 2nd David NEEDHAM Sotuh Yorkshire | 2nd Heather MITCHELL West Yorkshire |
| 3rd Mike MARTIN Cumbria | 3rd Bridget MALTBY Surrey |

Full Results Tables