10 Mile Road Race Championships 2016
Norfolk Constabulary- Wednesday 14 September 2016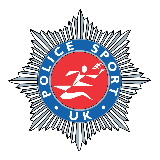 The race is being held at Gorleston -on- Sea (south of Great Yarmouth) on Wednesday 14th September 2016 with the race start at 1pm.
The race will start and finish on the Gorleston beach promenade and will head out on a looped 1 lap course into the rural countryside of Hobland and Browston. We have then secured the beachside function venue 'The Ocean Room' for the evening presentation which is ideally located near to the start/finish line on the promenade. See www.oceanroom.co.uk for more details.
I attach a list of hotels in the immediate area which I am happy for the PSUK committee to send out and share with all forces at this time. I am mindful that some forces have already contacted me direct to request such details and that many want to start arranging their leave to participate.
A more detailed email with all forms, costings, and further race information will be forwarded to all force team managers in due course once the content has been drafted and we have it agreed with Ian Campbell for distribution. I have obtained an up to date list of contacts from Simon Paterson in Surrey Police who held the event last year.
We now have two dedicated event points of contact for the race who will be happy to take any questions or enquiries from now on, and over the next few months leading up to the event –
Pam.flower2@hotmail.com - All race entry enquiries.
Stephenjones281@btinternet.com – All Race/function enquiries (Race Director)
Please could I request that the above email contacts are used and that no race/admin enquiries are forwarded to my work email address.
Kindest Regards and looking forward to seeing you all in Norfolk in September.
DC Mike FLOWER
(Norfolk Harriers RC Committee member)