10 Mile Road Race Championships 2017
Hampshire Constabulary- Wednesday 13 September 2017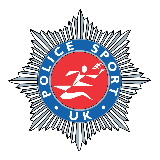 Police Sport UK
10 Mile Road Running Championships
Lee-On-Solent, Hampshire
Wednesday 13th September 2017
Starting at 1300 hours
Championship details
Hampshire Constabulary and the HC Athletic Section are delighted to announce that we will be hosting this year's PSUK 10 Mile Road Running Championships in our county. We are delighted that our Chief Constable, Olivia Pinkney will be attending the evening presentation.
The race will take place in Lee-On-Solent where you will have a sea view running along the coastal path.
Race and venue
The race will be a flat 2 lap course starting and finishing at the same location as registration.
There will be a short section, approximately 400 metres which has no pavement and runners will be asked to be vigilant when running on the road. A risk assessment has been conducted and available should anyone wish to view it.
Marshalls will be placed along the course. Should anyone fall into difficulty please speak to the nearest marshals who can radio for assistance if required.
The race location, start/finish will be at Salterns Park, PO14 3QS.
There will be water provided at the start and finish area and along the course in accordance with UKA Rules.
There are no shower facilities at the race venue so please come suitably ready to race. We will be providing a gazebo facility for changing however these may not be very private.
We will provide a gazebo for leaving warm up clothing etc. Please do not leave any valuables at the race venue as we cannot secure this area. We will of course be keeping an eye on it but make no guarantees. Thus we take no responsibility for loss of personal items. I suggest your team captain brings bin bags to place warm up clothing in.
Registration
Registration will be on the morning the event between 1030 and 1230 hours.
It will take place at the race venue Salterns Park, Lee-on-Solent, PO14 3QS.
It will be clearly signposted from the road.
Parking
Car Parking will be around the start/registration area and signposted on the day of arrival. Please head for: Salterns Park, PO14 3QS
Toilets
There will be 5 portaloos provided at the registration/start area. However there are other public toilet facilities along the sea front.
Tea and Cake
Homemade Tea and cake will be available to buy around the start and finish
area.
Alton Sports
Alton Sports who are one of our sponsors will set up a stall at the race venue so bring some money if you wish to have a browse.
Evening Presentation
The evening presentation will take place at the Royal Maritime Club in Portsmouth. This is an historic club connected to the Naval Port of Portsmouth. It is close to the old city of Portsmouth and will offer an opportunity for those that wish to or have the opportunity to venture out into the City.
You are asked to be seated for the presentation to take place at 1830 hours. Following good practice we will be closing the bar whilst the presentation is on
As our Chief Constable is attending can I ask that you come suitably attired in smart casual dress. No jeans.
Compulsory Awards will be presented as follows:
PSUK 10 MILE ROAD RACE CHAMPIONSHIP AWARDS
Individual Awards:-
Open Category
Cheshire Cup - Men
Milk Cup - Women
Veterans
The West Midlands Police Trophy – Men
Gurnard Pines Cup – Women
Team Awards:-
Open Category
Hird Trophy - Men teams of 4
Tarka Trophy - Women teams of 3
Minor Forces
Purkiss Trophy - Men teams of 4
(No trophy) – Women teams of 3
Veterans Teams
(No trophy) – Men teams of 3
(No trophy) – Women teams of 3
Additional awards will be presented as follows:
Male Vet 40-44. 1,2, 3rd in all categories unless stated below
Wms Vet 35-39
Male Vet 44-49
Wms Vet 40-44
Male Vet 50-54
Wms Vet 45-49
Male Vet 55-59
Wms Vet 50-54
Male over 60 1st place only
Wms over 55 1st place only
The presentation will be followed by a sit down 3 course dinner around 1915 hours.
The evening presentation and dinner will be followed by our very own Police Officer [Dave Houghton, off duty] and resident DJ.
During the evening a raffle will take place with all funds raised going to the Gurney Fund https://www.gurneyfund.org/what-we-do/
This is a charity close to many hearts supporting families of lost Police Officers and we ask that you help us support this.
Accommodation
www.royalmaritimeclub.co.uk
75-80, Queen St, Portsmouth PO1 3HS
Telephone: 023 9282 4231
£82 per twin room on B&B bases and £53 for a single.
Contact the Club directly to arrange your accommodation requirements.
When booking quote "PSUK Hants Police Dinner and Disco" to obtain the discounted offer.
This accommodation is in the city and hence parking is limited. There is a Multi-storey opposite which is £10 per 24hours, 50% back if staying at the Maritime Club. Please be mindful that high vehicles can NOT park in this car park such as minibuses.
We have arranged local parking for Police registered minibuses only [Not Police cars as they can use the multi-storey] in the MOD grounds opposite. Please let us know if you require this facility and the details of your vehicle.
Parking MOD. Police registered minibuses only
If you have a non Police registered minibus you will have to make your own enquiries and arrangements about parking facilities.
Alternative accommodation can be found locally such as the Holiday Inn, Gunwarf Quays which is a 5 minute walk. There are also other Hotels locally.
Holiday Inn Express Portsmouth Gunwharf Quays
The Plaza Gunwharf Quays,
Portsmouth
PO1 3FD, UK
http://www.hiexportsmouth.co.uk/
Entries and Payment
Race entry = £15
Evening Presentation = £30
Bank Transfers to:
* Barclays Bank
* Sort code: 20-30-89
* Account No: 70446459
* Name: Hampshire Constabulary S&S Club Athletics Section
All entry forms attached are to be sent by email to: Katherine.willoughby@hampshire.pnn.police.uk
All entries with cheques to be emailed and sent in the post to the below address:
PSUK 10 Mile Championships
Inspector Katherine Willoughby
Hardley Fire Station
Falconer Court
Hardley
Southampton
Hampshire
SO45 2PY
Cheques payable to:
Hampshire Constabulary S&S Club Athletics Section
Closing Date is: Friday 25th August 2017