British Police Fell Race Championships 2013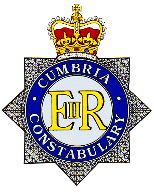 Cumbria
12.30pm - Tuesday 14 May 2013 - Askham, Cumbria
Race Report and Results
This year we had 60 entries from 13 UK Police Forces. On the day we had 45 runners braving what turned out to be an excellent 10.5 mile fell course. Blessed with fairly fine sunny weather everyone enjoyed this interesting, 'off the beaten track' part of the Cumbrian Fells.
Ian Phillips (Derbyshire) and his border collie won the race in 1hr 25 with the first lady, Kathleen Aubrey (Cumbria) crossing the line in 1hr 52.
Cumbria Police on their home turf unsurprisingly, but very commendably, swept the board with the team event with 3,4,5,6,7,10, 11,15 positioned runners.
There were some parts of the course that required good navigational skills to be a must. One or two runners went off track to the detriment of a running a much slower time but soon got back on course. Everyone finished safely with the sweep team crossing the line at 2 hours 39 minutes.
Good food was on offer as part of the race entry at the Queens Head pub in Askham where we presented the prizes and trophies.
A big thank you to Richard Mavin and his team of marshals and time keepers who organised the course and venue.
A special thanks go to the runners from Norfolk Constabulary and Metropolitan Police teams who travelled far to take part and support this event.
Vol. 20785 Steve Broadbent
British Police Fell Race Coordinator
Individual Results
| | | | | | | | | | | | | | | |
| --- | --- | --- | --- | --- | --- | --- | --- | --- | --- | --- | --- | --- | --- | --- |
| 2008 | 2009 | 2010 | 2011 | 2012 | 2013 | Pos. | Race No. | Name | Surname | Force | Gender | Age | Time | Prize |
| | 2009 | 2010 | 2011 | 2012 | 2013 | 1 | | Ian | Phillips | Derbyshire | M | | 01:25:46 | 1st Male Open |
| | | | 2011 | 2012 | 2013 | 2 | | Rob | Grantham | Cheshire | M | V40 | 01:29:51 | 1st Male V40+ |
| | | | 2011 | | 2013 | 3 | | Andrew | Slattery | Cumbria | M | V45 | 01:30:15 | 1st Male V45+ |
| | 2009 | 2010 | 2011 | 2012 | 2013 | 4 | | Chris | Newman | Cumbria | M | | 01:33:17 | 2nd Male Open |
| 2008 | 2009 | | 2011 | 2012 | 2013 | 5 | | Craig | Smith | Cumbria | M | V45 | 01:35:14 | 3rd Male Open |
| 2008 | | | | | 2013 | 6 | | Andy | Beaty | Cumbria | M | V50 | 01:36:04 | 1st Male V50+ |
| | | 2010 | 2011 | | 2013 | 7 | | Tony | Labram | Cumbria | M | V45 | 01:38:37 | 2nd Male V40+ |
| 2008 | 2009 | 2010 | 2011 | 2012 | 2013 | 8 | | Malcolm | Fowler | Cheshire | M | V50 | 01:39:56 | 3rd Male V40+ |
| 2008 | 2009 | 2010 | 2011 | 2012 | 2013 | 9 | | Karl | Webster | Derbyshire | M | V40 | 01:40:11 | |
| | | | | | 2013 | 10 | | Simon | Gray | Cumbria | M | | 01:40:26 | |
| | | | | | 2013 | 11 | | Ian | Hansen | Cumbria | M | V55 | 01:49:52 | |
| 2008 | | | 2011 | | 2013 | 12 | | Dave | Croll | Lancashire | M | V50 | 01:52:18 | |
| | | | | | 2013 | 13 | | Paul | Harbisher | Durham | M | | 01:52:25 | |
| | | | | 2012 | 2013 | 14 | | Paul | Jackson | GMP | M | V40 | 01:52:30 | |
| | | | | | 2013 | 15 | | Kathleen | Aubrey | Cumbria | F | V45 | 01:52:35 | 1st Female Open |
| 2008 | 2009 | | | 2012 | 2013 | 16 | | Dennis | Nelson | Lancashire | M | V45 | 01:52:55 | |
| | | | | | 2013 | 17 | | Stuart | Barnard | Norfolk | M | | 01:54:30 | |
| | | | | | 2013 | 18 | | Neil | Robinson | Durham | M | V40 | 01:55:13 | |
| | | | | | 2013 | 19 | | Kris | Barnard | Norfolk | M | | 01:56:00 | |
| | | | | | 2013 | 20 | | Adrian | Martin | Cleveland | M | V50 | 01:56:17 | |
| | | | | 2012 | 2013 | 21 | | Nina | Walkingshaw | Cumbria | F | V35 | 01:56:26 | 2nd Female Open |
| | | | | | 2013 | 22 | | Aaron | Sayle | Lancashire | M | | 01:57:35 | |
| | | | | 2012 | 2013 | 23 | | Janine | Fallon | Lancashire | F | V35 | 01:58:30 | 3rd Female Open |
| | | | 2011 | | 2013 | 24 | | Ian | Mawdesley | Metropolitan | M | | 02:02:47 | |
| 2008 | 2009 | 2010 | 2011 | 2012 | 2013 | 25 | | Christine | Howard | Derbyshire | F | V40 | 02:04:19 | 1st Female V40+ |
| | | | | | 2013 | 26 | | Shelly | Gordon | Cleveland | F | V35 | 02:04:25 | |
| | | 2010 | | 2012 | 2013 | 27 | | Tim | Done | West Yorkshire | M | V50 | 02:05:52 | |
| | | | | | 2013 | 28 | | Nick | Symonds | Cumbria | M | V45 | 02:06:28 | |
| | | | | | 2013 | 29 | | Nikki | Kay | Lancashire | F | | 02:07:01 | |
| | 2009 | | | | 2013 | 30 | | Caroline | Pollard | North Yorkshire | F | V50 | 02:09:29 | |
| 2008 | | | | | 2013 | 31 | | Helen | Mavin | Cumbria | F | V45 | 02:09:57 | |
| | | | | | 2013 | 32 | | Ben | Mitchinson | Cumbria | M | V40 | 02:10:28 | |
| | | 2010 | 2011 | 2012 | 2013 | 33 | | Peter | Merrifield | West Yorkshire | M | V50 | 02:11:53 | |
| | | | | | 2013 | 34 | | Andrew | Williams | Nottinghamshire | M | | 02:16:31 | |
| 2008 | | | | | 2013 | 35 | | Phil | Corris | Lancashire | M | V50 | 02:19:17 | |
| 2008 | 2009 | 2010 | 2011 | | 2013 | 36 | | Jim | Bentley | GMP | M | V50 | 02:21:39 | |
| | | | | | 2013 | 37 | | Alistair | McCaig | Cumbria | M | | 02:25:47 | |
| | | 2010 | 2011 | 2012 | 2013 | 38 | | Andy | Wright | GMP | M | V50 | 02:26:38 | |
| | 2009 | 2010 | 2011 | 2012 | 2013 | 39 | | Gary | Corns | GMP | M | | 02:32:50 | |
| | | | | | 2013 | 40 | | Alex | Metcalfe | GMP | M | | 02:35:05 | |
| | | | | | 2013 | 41 | | Victoria | Emsley | Metropolitan | F | | 02:38:04 | |
| 2008 | 2009 | 2010 | 2011 | 2012 | 2013 | 42 | | Steve | Quinn | GMP | M | | 02:38:52 | |
| | | | | | 2013 | 43 | | Andy | Collings | Metropolitan | M | V45 | 02:39:02 | |
| 2008 | 2009 | | 2011 | | 2013 | 44 | | Richard | Mavin | Cumbria | M | V45 | 02:39:13 | |
| | | | | | 2013 | 45 | | David | Banks | Cumbria | M | | 02:39:13 | |
| 2008 | | | | | 2013 | DNS | | Deborah | Chambers | Cumbria | F | V45 | DNS | |
| 2008 | | | 2011 | 2012 | 2013 | DNS | | Richard | Unwin | Cumbria | M | V55 | DNS | |
| | | | | | 2013 | DNS | | Simon | Woodrow | Cumbria | M | V55 | DNS | |
| | | | | | 2013 | DNS | | Tom | Woolley | Cumbria | M | | DNS | |
| | | | 2011 | | 2013 | DNS | | Daniel | Appleby | GMP | M | | DNS | |
| 2008 | | | | | 2013 | DNS | | Alan | Wood | GMP | M | V45 | DNS | |
| | | | | | 2013 | DNS | | Bryan | Lawton | GMP | M | V45 | DNS | |
| 2008 | 2009 | 2010 | 2011 | 2012 | 2013 | DNS | | Steve | Broadbent | Lancashire | M | V50 | DNS | |
| | | | | | 2013 | DNS | | Michael | Horne | Lancashire | M | V50 | DNS | |
| 2008 | | 2010 | | | 2013 | DNS | | Paul | Johnson | Lancashire | M | V55 | DNS | |
| | | | | | 2013 | DNS | | Paul | Hammond | Metropolitan | M | | DNS | |
| | | 2010 | 2011 | 2012 | 2013 | DNS | | Andy | Lakeland | South Yorkshire | M | V40 | DNS | |
| | | 2010 | 2011 | 2012 | 2013 | DNS | | Tom | Smith | South Yorkshire | M | | DNS | |
| | | | 2011 | | 2013 | DNS | | Ian | Tagg | South Yorkshire | M | V45 | DNS | |
| | | | | 2012 | 2013 | DNS | | John | Wood | South Yorkshire | M | | DNS | |
Mixed Teams
Mixed Open Teams
Pos.
Force
1
2
3
Score
Prize
1
Cumbria
3
4
5
12
1st Mixed Team
2
Derbyshire
1
9
25
35
2nd Mixed Team
3
Lancashire
12
16
22
50
3rd Mixed Team
4
Cheshire
2
8
46
56
5
Durham
13
18
46
77
6
Norfolk
17
19
46
82
7
GMP
14
36
38
88
8
Cleveland
20
26
46
92
9
West Yorkshire
27
33
46
106
10
Metropolitan
24
41
43
108
11
North Yorkshire
30
46
46
122
12
Nottinghamshire
34
46
46
126
13
South Yorkshire
DNS
DNS
DNS
0