Track & Field Championships 2021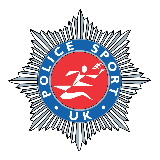 Hosted by Police Sport UK
Wednesday 11 August 2021

Warwick University, Kirby Corner Road, Coventry, CV4 7AL

Welcome to your competition information for the PSUK Track and Field Championships 2021.
Once again we have teamed up with the Civil Service Athletic Association (CSAA) to hold a combined event.
The Championships themselves will be run separately from the CSAA championships, but the track, officials and atmosphere will be shared.
Travel and Location:
Based at the University of Warwick campus. The athletics track is located on the Westwood side of campus, close to our games hall and outdoor sports pitches.
SatNav postcode: CV4 7AL
View on Google maps | University of Warwick interactive map


Accommodation:
Should be available at the SCARMAN and RADCLIFFE conference centres, a ten minute walk from the track. It is not confirmed at time of writing. Further details will be sent for those who want it.
Conference bedrooms for all budgets | Warwick Conferences
Awards, medals and mementos:

The usual annual Police Sport UK trophies will be presented at the trackside following the completion of each event. Gold, silver and bronze medals will also be awarded.
Event Dinner:

The accommodation is equipped to host a meal or barbeque at the Scarman residential block which is conference standard. If there is enough interest we will ask them (Covid permitting) to host us for a meal. Further details will follow this.
Entry Cost:

The cost of entries will be as follows - £15 for the first event and £3 per event, for each additional event.

Payments should be made by Bank Transfer to:

Stephen Gill

(Barclays Bank)


Sort Code: 20-17-92

Account Number: 33069028
Team Registration Form:
Please complete and return to Greg Richards at e.richards@west-midlands.pnn.police.uk by the closing date. Please use the drop downs provided on the form. Forms will only be accepted through your TEAM CAPTAINS. Seek advice from your sports and social club.

Excel Entry Document - Click Here
Contestants:

Please make every effort to encourage members to participate from your force, in particular, new and younger members of staff who may be unaware of these championships. Also consider publicity in force magazines and other publications in the coming weeks.
Social Media:
There is a Facebook page set up – "PSUK Track and Field Champs". Please feel free to check it out, I have used it to bounce ideas around and keep people up to date. It would be great to fill it with people's pictures of their preparations and thoughts!!
Closing date:
Entries close at 2300hrs on the 28th July 2021
Final instructions:

Will be sent by email periodically leading up to the event.
Challenge Trophies:

These must be returned engraved, in a clean and polished condition to either.
Internet website:

You may visit the Police Sport UK Track & Field Official website to access further information, results, updates, final instructions and post event results - www.policesport.org. Entry forms will also be obtainable form this site address.
Finally:

I am looking forward to receiving your entries and am confident that the 2021 event will be most enjoyable and memorable for you and your members.
Yours in sport,
Greg Richards 07791 832 781
West Midlands Police Athletic Section
e.richards@west-midlands.pnn.police.uk
Events to be contested
Track - Men and Women

· 100 metres + Veteran Men

· 200 metres

· 400 metres

· 800 metres

· 1500 metres

· 5000 metres

· Relay – Ladies 4 x 100 metres

· Relay – Men's Medley

· 3000m walk

Track - Men Only




· 110 metres hurdles

· 400 metres hurdles

· 3000 metres steeplechase

Field - Men and Women




· Shot

· Discus

· Hammer

· Long jump

· High jump

· Pole Vault

· Javelin

· Triple jump
Timetable of Events
CIVIL SERVICE and PSUK TRACK & FIELD CHAMPIONSHIPS

Timings to be confirmed.



Track Events





Field Events






11:15 110H Men

11:15 Hammer Men

11:30 1500 Men and Women

11:15 High Jump Men & Women

11:45 200 Men

12:15 Shot Women

11:55 200 Women

12:15 Discus Men All

12:10 3000 Walk – Men & Women

12:40 800 Women

13:00 Long Jump Men & Women

12:50 800 Men

13:20 Discus Women

13:00 Steeplechase

13:30 400H Men




14:00 100 Men

14:30 Hammer Women

14:10 100 Women

14:30 Shot Men

14:25 3000m Women CSAA

15:00 Triple Jump Men & Women

14:55 400 Men All

15:30 Javelin Men & Women

15:05 400 Women All

15:20 5000K Men and Women

16:00 Mixed 4 x 100m relay CSAA

16:10 PSUK Womens 4 x 100m Relay

16:20 PSUK Medley Relay