Runner Profiles
PS Malcolm Fowler - Cheshire Constabulary
Edited May 2007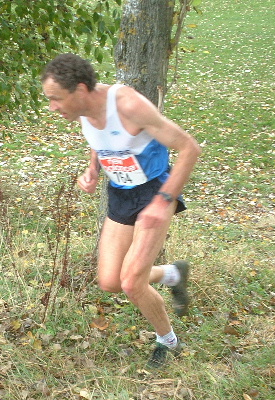 Name
Malcolm Fowler

Police Force
Cheshire

Where do you work
Eastern Area Custody Suite, Middlewich

What is your rank and job title
Custody Sergeant

How many years have you been running
26yrs

How many years have you been running in the NPCCL
21yrs

What makes you keep returning to the Northern Police League each year
Enjoy the social side, free food after the race!

What is the highlight of your running calendar
Enjoy the national police events; Police Sport UK Cross Country, 10 Mile Road Race and Fell Race as well as the Inter County Cross Country Championships (Running for a relatively weak county, I can still just scrape into the Cheshire County team)

What other types of running do you do and what other sports
Have dabbled with Triathlons and Duathlons but find there is a lot of faffing about getting everything ready for three disciplines and all the hassle of transition from one event to another. Have taken up Orienteering though which I really enjoy, sometimes I can be quite successful, but other times I make a complete hash of it!

Do you have any other hobbies or interests outside sport
Have always been very keen on Astronomy as well as science in general.

What are your running plans and ambitions for the future
I find I get more injury-prone as I get older and am certainly slowing down each year, so ambition is to just try and continue running at a good standard for as long as I can. Still got eight years to go before retirement so haven't made any decisions yet, except that I will definitely be retiring as soon as I have completed 30 years, and will NOT be coming back to into an admin post like many retired bobbies seem to do!
Editorís comment: Malcolm has been the winner of the menís league 9 times in the previous 10 years.