Venues
Cleveland

Osmotherley Youth Hostel - Post code - DL6 3AH

Location
Osmotherley
Northallerton
North Yorkshire
DL6 3AH

Seasons Used

2007/2008

2008/2009

2012/2013

2013/2014

2014/2015

2015/2016

2016/2017

2017/2018

2018/2019

Overview
Situated in a beautiful and secluded valley in the North Yorkshire Moors National Park this converted linen Mill, Formally Osmotherley YHA, is a perfect location for those wishing to explore the whole of Yorkshire.

Close to walking and cycling routes, other outdoor pursuits in the area include orienteering at Cod Beck Reservoir, mountain biking routes, pony trekking, fishing & golf clubs whilst Osmotherley, just 10 minutes' walk away offers pubs, a tea room and shops.

The stream and woodlands in the mill grounds, provide an exciting exploring ground for children and adults. - See more at: http://www.independenthostelguide.co.uk/selected-accommodation.php?hostel=1219#sthash.ca3uIPmt.dpuf
Situated in a beautiful and secluded valley in the North Yorkshire Moors National Park this converted linen Mill, Formally Osmotherley YHA, is a perfect location for those wishing to explore the whole of Yorkshire.

Close to walking and cycling routes, other outdoor pursuits in the area include orienteering at Cod Beck Reservoir, mountain biking routes, pony trekking, fishing & golf clubs whilst Osmotherley, just 10 minutes' walk away offers pubs, a tea room and shops.

The stream and woodlands in the mill grounds, provide an exciting exploring ground for children and adults. - See more at: http://www.independenthostelguide.co.uk/selected-accommodation.php?hostel=1219#sthash.ca3uIPmt.dpuf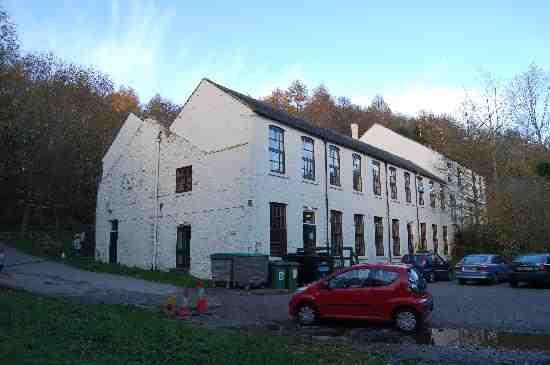 Situated in a beautiful and secluded valley in the North Yorkshire Moors National Park this converted linen Mill, Formally Osmotherley YHA, is a perfect location for those wishing to explore the whole of Yorkshire.

Close to walking and cycling routes, other outdoor pursuits in the area include orienteering at Cod Beck Reservoir, mountain biking routes, pony trekking, fishing & golf clubs whilst Osmotherley, just 10 minutes' walk away offers pubs, a tea room and shops.

Course
5.5 miles for the men and women.
Suitable for spikes and fell/trail shoes.
One of the best venues. Quite hilly forest vegetation uphill and downhill climbs followed by a very nice long, tranquil but flat lakeside path. Three laps with a nice finish by the reservoir head.
Cleveland sound a long way but it it is easy to get to and worth the visit. Get yourself there!

Facilities
Post race shower or changing facilities at Osmotherley Youth Hostel

Post Race Food
Great tasty soup, rolls, tea, coffee, hot chocolate and cakes provided by the hosts! Worth going for the home made cake!

Directions
Directions:
From A19 or Northallerton A684 towards Osmotherley or Teeside into Osmotherley. At the T junction/village cross turn left. Cote Ghyll Mill is ¼ mile out of the village on the right, just after the Caravan and Camping Park
- See more at: http://www.independenthostelguide.co.uk/selected-accommodation.php?hostel=1219#sthash.ca3uIPmt.dpuf
Osmotherley
Northallerton
North Yorkshire
DL6 3AH - See more at: http://www.independenthostelguide.co.uk/selected-accommodation.php?hostel=1219#sthash.ca3uIPmt.dpuf
Osmotherley
Northallerton
North Yorkshire
DL6 3AH - See more at: http://www.independenthostelguide.co.uk/selected-accommodation.php?hostel=1219#sthash.ca3uIPmt.dpuf
From A19 or Northallerton A684 towards Osmotherley or Teeside into Osmotherley. At the T junction/village cross turn left. Cote Ghyll Mill is ¼ mile out of the village on the right, just after the Caravan and Camping Park - See more at: http://www.independenthostelguide.co.uk/selected-accommodation.php?hostel=1219#sthash.ca3uIPmt.dpuf
From A19 or Northallerton A684 towards Osmotherley or Teeside into Osmotherley. At the T junction/village cross turn left. Cote Ghyll Mill is ¼ mile out of the village on the right, just after the Caravan and Camping Park
Directions:
From A19 or Northallerton A684 towards Osmotherley or Teeside into Osmotherley. At the T junction/village cross turn left. Cote Ghyll Mill is ¼ mile out of the village on the right, just after the Caravan and Camping Park
- See more at: http://www.independenthostelguide.co.uk/selected-accommodation.php?hostel=1219#sthash.ca3uIPmt.dpuf
Bad directions? Email me