Track & Field Championships 2014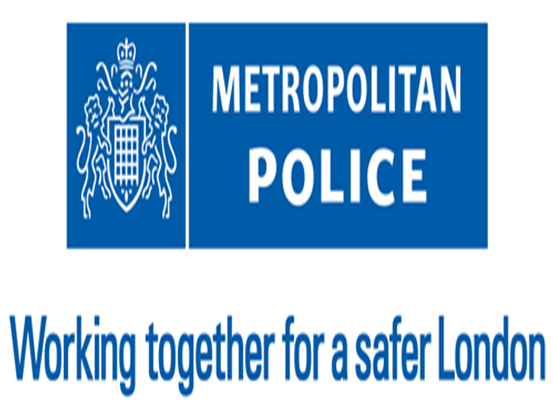 Hosted by Metropolitan Police
Wednesday 11 June 2014
Uxbridge Stadium - London

Download details (MSWord)

Download Entry Form (MSWord)

Download Tug of War Entry Form (MSWord)

Event Details
The 2014 Police Sport UK Track & Field and Tug of War Championships will take place in Uxbridge, Middlesex on Wednesday the 11th of June 2014.
<![if !vml]>

<![endif]> Accommodation / Event HQ is Brunel University, Uxbridge
A reception point will be set up in the accommodation reception area of the University. The Brunel University address is Kingston Lane, Uxbridge, UB8 3PH. All rooms are single occupancy.
Accommodation is to be booked direct with the University.
This detail will be circulated in the near future.
<![if !vml]>

<![endif]> Directions and Travel Arrangements
Apologies but WE WILL NOT be able to pick people up. Due to being given this event at late notice, we have been unable to secure external funding in order to assist with transport.
By Train & Tube: If you travel by train to Central London. It is then a 40 minute tube ride to Uxbridge. Uxbridge Tube station is on the Metropolitan Line. The tube station is only a couple of bus stops from the University or a 10 minute walk. There are numerous bus routes from Uxbridge to University as so close. Tube station comes out to bus station.
By Air: Heathrow airport for those flying is within a few miles of the venue. The U3 bus goes from Heathrow to Brunel University.
By Road: Once nearing London, M25 Jct 16 meets the M40. This is the best route into Uxbridge. As the road changes to the A40 there will be an exit for Ruislip and Uxbridge. This is the Swakeleys exit due to name of the roundabout. (it is the 2nd exit for Ruislip and Uxbridge). It is the 3rd exit at the roundabout towards Uxbridge on the B483. (This takes you past the Track). Continue straight over the next roundabout. At the next roundabout you take the 1st exit along the Uxbridge Road. (The RAF Base should be on your left). After the traffic lights you go onto the right filter and turn right onto Kingston Lane.
Police Sport UK Entry
The entry fee will be £15 for each competitor's first event. Any additional events will be £5 each. Team relay entries will be £15 for each team. Please see separate entry form for Tug of War. As per previous events £90 per team plus £15 per extra event.
All Cheques are to be made payable to "MPAC"
The entry form is attached with this document.
<![if !vml]>

<![endif]> Prizes/Trophies
Police Sport UK Championships
We will give prizes to the first 3 in each Track & Field discipline. It is the intention to run one 5000m race for men. Prizes for the relevant categories will then come from that race. Please declare on the entries as to which race you are entering for Prize purposes.
Can all ensure the return of annual trophies, clean and engraved.
Presentations will take place shortly after the completion of the respective finals.
<![if !vml]>

<![endif]> Qualification
Competitors must be 18 or over to compete. All police competitors must be fully paid members of their respective force sports clubs and be police officer, police staff, retired police/police staff or member of the Special Constabulary. This event is for Police employees only.
Any number of competitors from any force may participate and there shall be no limit to the number of events a competitor may enter. In any relay event only one team from each force may win a prize.
All athletes must wear their force colours. Failure to do so will lead to disqualification.
<![if !vml]>

<![endif]> Closing Date
The closing date will be 8th of May. No late entries will be accepted. Entries are to be with me as per contact details on foot of this document. No entries on the day and no refunds for non attendance.
<![if !vml]>

<![endif]> Entry Confirmation
Entry confirmation will be sent on receiving entries and entry fees. Entries will be accepted by e-mail but will NOT be confirmed until cheques have been received. Each Force's entries will be grouped in a package to be collected on attendance.
<![if !vml]>

<![endif]> Meal / Function
There will be a meal and function in the evening of Wednesday the 11th of June. This will be held at Brunel University. Meal will be at 7pm followed by a disco. Any vegetarian or vegan meals to be pre ordered please.
Cost of function is £25
<![if !vml]>

<![endif]> All correspondance and entries to:
Sgt. Ron Neil
Heston Sector
Hounslow Police Station
5 Montague Road
Hounslow
Middlesex
TW3 1LB
Contact No: 020 8247 6065 (Work)
e-mail: ronald.neil@met.pnn.police.uk

Download details (MSWord)

Download Entry Form (MSWord)

Download Tug of War Entry Form (MSWord)
<![if !vml]>

<![endif]> Events
Timetable of Events (Provisional)
Track Events
11.30 hrs 100 Heats Men
11.40hrs 100 Heats Women
11.50 hrs 800 Heats Men
12.00 hrs 800 Heats Women
12.15 hrs 110 Hurdles Final Men
12.30 hrs 3000 Walk Final Men
13.00 hrs 100 Final Men
13.10 hrs 100 Final Women
13.20 hrs 400 Heats Men
13.30 hrs 400 Heats Women
13.40 hrs 5000 Final Veteran Men
14.10 hrs 5000 Final Men
14.40 hrs 200 Heats Men
14.50 hrs 200 Heats Women
15.00 hrs 400 Hurdles Final Men
15.10 hrs 800 Final Women
15.20 hrs 800 Final Men
15.30 hrs 5000 Final Women
16.05 hrs 400 Final Men
16.15 hrs 400 Final Women
16.25 hrs 1500 Final Men
16.35 hrs 1500 Final Women
16.45 hrs 200 Final Women
16.50 hrs 200 Final Men
16.55 hrs 3000 Steeplechase Final Men
17.15 hrs 4 X 100 Relay Final Women
17.25 hrs Medley Relay (800-200-200-400) Final Men
Notes: Due to the large number of entries the Veteran Men's 5000m race will be run separately from the open race. Please indicate on the entry form which category you wish to compete in. If there are no heats then the finals will be held at the finals time.
Field Events
12.00 hrs Long Jump – Men Pole Vault – Men & Women
13.15 hrs Long Jump – Women High Jump – Men
14.30 hrs Triple Jump – Men High Jump – Women Shot - Men
15.30 hrs Shot - Women
15.45 hrs Triple Jump – Women
11.30 hrs Long Throws from in order but will just follow on
Hammer –Men & Women Discus - Men Javelin – Women
Javelin – Men Discus – Women
Tug-of-War Championships
11.00 hrs Weigh-in
13.00 hrs Start pulling
Events to be contested
Track - Men and Women

100 metres

200 metres

400 metres

800 metres

1500 metres

5000 metres

Relay – Ladies 4 x 100 metres

Relay – Men's Medley (800x200x200x400)

3000m walk

Track - Men Only

110 metres hurdles

400 metres hurdles

3000 metres steeplechase

Field - Men and Women

Shot

Discus

Hammer

Long jump

High jump

Pole Vault

Javelin

Triple jump

Tug of War
Please note that most equipment will be provided apart from Pole vault Poles. Due to Health and Safety, competitors are expected to bring their own poles!!!
Ropes and scales will be at the venue for the Tug of War.

2013 Final Results
2014 Event

Download details (MSWord)

Download Entry Form (MSWord)

Download Tug of War Entry Form (MSWord)
<![if !vml]>

<![endif]> <![if !vml]>

<![endif]>