Beer, East Devon
Wednesday 13 April 2011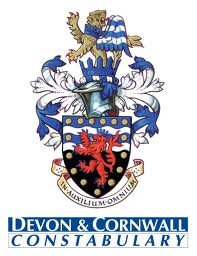 Devon & Cornwall Police are pleased to host the PSUK National Cross Country Championships for 2011.

Report and Race Results
This will be the 6th National PSUK/PAA event to be organised by Barry Frost, Graeme Kay and team in the past 20+ years and the last before key members stand down as they are getting a bit old now...

The Race - This will be held at Beer in East Devon. The course will be a segment of the infamous 'Grizzly' series and likely to be around 6+ miles for men and 3-4 miles for women. Beer is a stunning little seaside fishing village on the Jurassic coast set in a beautiful geographic location . We make no apologies for the course as it is very steep [up and down] with diverse conditions underfoot . Some think the location is out of this world , others describe it as horrible so please be warned to expect something different and don't moan afterwards that it hurt. As this is our last National PSUK event we wanted runners to leave having seen something of 'proper Devon'... if the weather is fine then runners will experience some breathtaking views and vistas...

The ladies race will start at 1300 and the men's at 1400. Only studded running shoes will be suitable. Spikes will not be at all suitable and neither will road shoes especially if it is wet underfoot.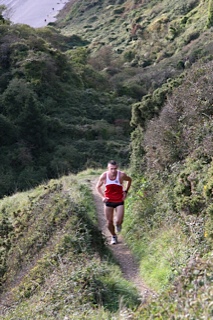 We have enlisted the assistance of 'Axe Valley Runners' who organise the 'Grizzly' to make the event a similar 'experience'...it will be novel and unique.

In due course we will send out a few photographs of the D&C Force Champs of 2010 to give forces an idea of the terrain and location.

Evening Function - As it is our last big do for the current D&C Athletics section, we have arranged a 'Gala Dinner' at Sandy Park, Exeter . This is the home of the acclaimed Exeter Chiefs and a fine venue . The awards , dinner and entertainment will all be held here. The Chief Constable will be in attendance . We ask our guests to 'dress up' as much as possible for the Gala Dinner , the more OTT and glitzy the better - be bold !! Think of it as a Devonian Oscars. Coach transport from the accommodation to Sandy Park and back will be provided at the beginning and end of the function. This event is limited to 300 guests.

Accommodation - B&B will be provided at Exeter University . The accommodation has been ungraded substantially since we last used it in 2003 but is limited to 300 places due to re-furbishment. Exeter University is located close to St David's Station and within walking distance of the city centre for food & drinks on the Tuesday evening for those who wish to explore.

Cost - The event for those who stay for 2 nights and including race entry and Gala Dinner will be £120-00 per person.

Entry Form - This will be emailed to force contacts within the week with a return time at the end of Feb so forces will have 5-6 weeks to act. Full payment will be required up front - no exceptions. Entries will be allocated on a first come , first serve basis ...

and finally... We hope sincerely that competitors will enjoy this event - if you have any queries in the meantime please feel free to contact Barry Frost [ 07989 591720 ] or Graeme Kay [ 07717 216131]... thanks for your support and take it easy, Barry Frost - Chair D&C Athletics Section [until 14th April 2011]...

Links

Entry, Accommodation, Meal Booking Form Word document

Report and Race Results

Course Maps
Ladies Route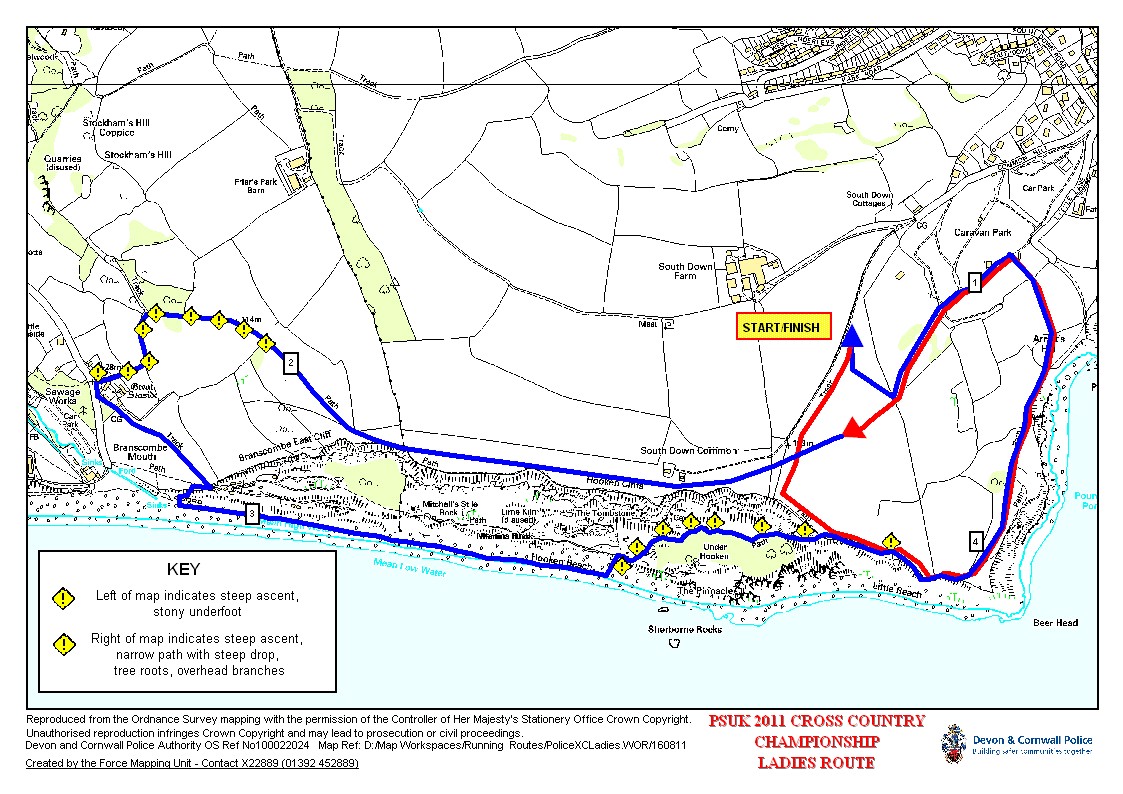 Men's Route