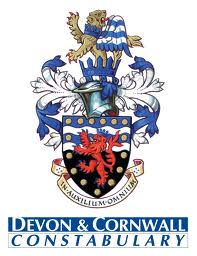 Devon & Cornwall - Wednesday 10 September 2014
Powderham Castle, Exeter.

1pm Start
Held under UKA rules
For any additional information, please email Graeme.kay400@googlemail.com or phone 07717 216131
Devon and Cornwall Police are pleased to host this yearís event, set within the beautiful grounds of the Powderham Castle Estate, Kenton, Exeter, EX6 8JQ.
The event will be traffic free and will start at 1300. The entry fee is £15.
Accommodation has been reserved at Exeter University Halls of Residence in single, en-suite rooms on a B&B basis. The cost per person per night is £46.
The awards presentation will once again be held at Sandy Park, home of The Exeter Chiefs, starting at 1830. This will be a superb three course meal with a disco afterwards and free transport has been arranged to take competitors to and from Exeter University to Sandy Park.
The inclusive cost for this function is £35 per person.
For those that cannot provide their own transport, we will arrange minibus collection from Exeter Airport or Exeter St Davidís railway station, but this clearly needs to be indicated on the entry forms
Race Route
2 Lap Route, Consisting of main lap (marked in yellow) and an out and back section (marked in blue).

View Powderham 10ml in a larger map
Entry Closing date: 31 July 2014

Results
2014 Race Results will be posted here ASAP after the race. The race will be time using electronic timing chips which will need to be collected on the day before the race and attached to your running shoe - please don't forget as no chip = no time!