10 Mile Road Race Championships
Isle of Wight - Hampshire - Wednesday 3 November 1999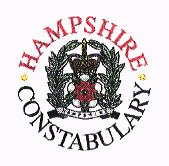 The Athletics Section of the Hampshire Constabulary hosted the 1999 PAA 10 Mile Road Race. For the first time in the history of PAA sport this event took place on the Isle of Wight.
The race venue was at Gurnard Pines Holiday Village where accommodation was provided for all competitors. The race started at 2pm traversing a rather hilly but testing point to point course from west to east along the south west coast. Starting in Freshwater the route offered many magnificent views of both the English Channel and the inland heart of the island before finishing in Chale.
Many thanks to members of the Hampshire Police Athletics Section for staging the 1999 event.
Results
Men
| | | | | | |
| --- | --- | --- | --- | --- | --- |
| Pos | Race No | Name | Force | Cat | Time |
| 1 | 254 | GARDINER Ritchie | South Wales | | 52:17:00 |
| 2 | 173 | CAIRNS Steven | Lothian & Borders | | 53:00:00 |
| 3 | 23 | DANIELS Darren | Cheshire | | 53:21:00 |
| 4 | 143 | HALE Darren | Lancashire | | 53:35:00 |
| 5 | 253 | DOEL Andy | South Wales | | 54:23:00 |
| 6 | 310 | McHARG Rob | Thames Valley | | 54:49:00 |
| 7 | 49 | WEBSTER Karl | Derbyshire | | 55:36:00 |
| 8 | 191 | FOWLER Terry | Metropolitan | | 55:40:00 |
| 9 | 1 | ANNING Sam | Avon & Somerset | V40 | 55:46:00 |
| 10 | 85 | POLLARD Phillip | Gloucestershire | | 55:51:00 |
| 11 | 233 | TOMLINSON Matt | Northumbria | | 55:51:00 |
| 12 | 190 | CAMPBELL Ian | Metropolitan | | 55:52:00 |
| 13 | 222 | GILROY Bill | Northumbria | | 56:21:00 |
| 14 | 82 | HARVEY Michael | Fife | | 56:56:00 |
| 15 | 319 | DUNNE Carl | West Midlands | | 57:00:00 |
| 16 | 188 | ALLEN Paul | Metropolitan | | 57:18:00 |
| 17 | 139 | PHILLIPS Russell | Kent | V40 | 57:30:00 |
| 18 | 211 | PORTER Adrian | Norfolk | | 57:32:00 |
| 19 | 62 | DAY Glen | Dorset | | 57:51:00 |
| 20 | 205 | THOMAS Eric | Metropolitan | V40 | 57:52:00 |
| 21 | 247 | LYLE Ian | Royal Ulster | | 58:07:00 |
| 22 | 326 | BROWN Andy | West Yorkshire | | 58:11:00 |
| 23 | 24 | FOWLER Malcolm | Cheshire | | 58:29:00 |
| 24 | 83 | MEEK James | Fife | | 58:33:00 |
| 25 | 192 | HARRIS Mark | Metropolitan | | 58:38:00 |
| 26 | 279 | PRETTY John | Strathclyde | | 58:43:00 |
| 27 | 157 | SANDFORD Michael | Leicestershire | V45 | 58:49:00 |
| 28 | 299 | MORLEY Simon | Sussex | V40 | 58:53:00 |
| 29 | 51 | CLIFFORD Justin | Devon & Cornwall | | 58:54:00 |
| 30 | 219 | ARMSWORTH Neil | Northumbria | | 58:55:00 |
| 31 | 209 | JONES Steve | Norfolk | | 58:59:00 |
| 32 | 25 | HEATON William | Cheshire | | 59:07:00 |
| 33 | 262 | CARROLL Tony | South Yorkshire | | 59:17:00 |
| 34 | 217 | SPICK Paul | Northamptonshire | V45 | 59:22:00 |
| 35 | 282 | YOUNG Harry | Strathclyde | V40 | 59:53:00 |
| 36 | 242 | ANDERSON Gary | Royal Ulster | | 01:00:02 |
| 37 | 280 | SCOTT Colin | Strathclyde | | 01:00:21 |
| 38 | 201 | HOLBROOK Grant | Metropolitan | | 01:00:25 |
| 39 | 81 | WELSH Russell | Essex | | 01:00:28 |
| 40 | 92 | BENTLEY Jim | Greater Manchester | V40 | 01:00:39 |
| 41 | 197 | LANE Mick | Metropolitan | | 01:00:42 |
| 42 | 296 | HYDER Malcolm | Sussex | V40 | 01:01:16 |
| 43 | 95 | EVANS Mark | Greater Manchester | | 01:01:20 |
| 44 | 228 | PURVES Jeff | Northumbria | | 01:01:35 |
| 45 | 291 | BIDMEAD Peter | Sussex | V50 | 01:01:40 |
| 46 | 229 | RICHARDSON Colin | Northumbria | V45 | 01:01:45 |
| 47 | 72 | ANDERSON Paul | Essex | | 01:01:53 |
| 48 | 311 | SANDBROOK Chris | Thames Valley | | 01:01:57 |
| 49 | 22 | TAYLOR Iain | Central Scotland | | 01:02:09 |
| 50 | 21 | PASK Sid | Central Scotland | V50 | 01:02:14 |
| 51 | 306 | FLECK Steve | Thames Valley | | 01:02:24 |
| 52 | 178 | MARSHALL Myles | Lothian & Borders | | 01:02:26 |
| 53 | 200 | McGRATH John | Metropolitan | | 01:02:37 |
| 54 | 196 | KNIGHT John | Metropolitan | | 01:02:38 |
| 55 | 130 | THOMPSON John | Humberside | V40 | 01:02:38 |
| 56 | 276 | HARPER Jamie | Strathclyde | V50 | 01:02:41 |
| 57 | 111 | FITZHENRY Ray | Hampshire | | 01:02:45 |
| 58 | 137 | NEWMAN Alan | Kent | V45 | 01:02:48 |
| 59 | 237 | HARPER Barry | Nottinghamshire | V40 | 01:02:52 |
| 60 | 294 | FROST Jon | Sussex | | 01:02:55 |
| 61 | 267 | HAYES Dave | South Yorkshire | | 01:03:18 |
| 62 | 331 | O'CALLAGHAN Steve | West Yorkshire | V45 | 01:03:19 |
| 63 | 39 | CLARKE Bruce | Derbyshire | | 01:03:20 |
| 64 | 135 | COOK Nigel | Kent | | 01:03:23 |
| 65 | 269 | MAYFIELD Dave | South Yorkshire | | 01:03:24 |
| 66 | 17 | SANSOM John | Bedfordshire | V40 | 01:03:26 |
| 67 | 133 | BROOKER John | Kent | | 01:03:27 |
| 68 | 265 | DURHAM Gary | South Yorkshire | V40 | 01:03:31 |
| 69 | 281 | CAMPBELL Brian | Strathclyde | V55 | 01:03:33 |
| 70 | 53 | GRIFFIN Michael | Devon & Cornwall | | 01:03:37 |
| 71 | 286 | MABON Ben | Surrey | | 01:03:41 |
| 72 | 339 | PURSEY John | Gwent | | 01:03:54 |
| 73 | 127 | COWAN Graham | Humberside | | 01:03:55 |
| 74 | 129 | FROST Dave | Humberside | | 01:03:59 |
| 75 | 316 | ALLSOP Adrian | West Midlands | | 01:04:04 |
| 76 | 203 | ROWE Nigel | Metropolitan | | 01:04:08 |
| 77 | 64 | HOGARTH Steve | Dorset | V40 | 01:04:09 |
| 78 | 302 | BEAUMONT Richard | Thames Valley | | 01:04:10 |
| 79 | 194 | HAZELHURST Hugh | Metropolitan | V50 | 01:04:15 |
| 80 | 88 | MACASKILL Angus | Grampian | | 01:04:17 |
| 81 | 29 | BROCK Stephen | Cleveland | V45 | 01:04:22 |
| 82 | 227 | McLEOD Tony | Northumbria | V40 | 01:04:32 |
| 83 | 155 | O'DELL Ivan | Leicestershire | | 01:04:33 |
| 84 | 328 | DUTTON Neil | West Yorkshire | | 01:04:45 |
| 85 | 56 | WATSON Ian | Devon & Cornwall | V40 | 01:04:49 |
| 86 | 134 | CABLE Steve | Kent | | 01:05:14 |
| 87 | 303 | BEDFORD Vince | Thames Valley | V45 | 01:05:21 |
| 88 | 41 | JACKSON Ian | Derbyshire | | 01:05:26 |
| 89 | 132 | BOWRON Mike | Kent | V40 | 01:05:27 |
| 90 | 297 | LELLIOTT Jon | Sussex | | 01:05:30 |
| 91 | 16 | PROLE Huw | Bedfordshire | V40 | 01:05:40 |
| 92 | 126 | ALTOFT Stuart | Humberside | | 01:05:48 |
| 93 | 248 | McCOLL Gary | Royal Ulster | | 01:05:49 |
| 94 | 52 | FROST Barry | Devon & Cornwall | V40 | 01:05:56 |
| 95 | 268 | MAINHOOD Robert | South Yorkshire | V40 | 01:06:02 |
| 96 | 275 | CROLL Stewart | Strathclyde | | 01:06:04 |
| 97 | 131 | ADELSBERG Steve | Kent | V40 | 01:06:16 |
| 98 | 165 | FACER Mark | Lincolnshire | V40 | 01:06:19 |
| 99 | 31 | KIRK David | Cleveland | V45 | 01:06:26 |
| 100 | 10 | SHANAHAN Paul | Avon & Somerset | V40 | 01:06:30 |
| 101 | 332 | OLDHAM Dave | West Yorkshire | V50 | 01:06:39 |
| 102 | 187 | WILLIAMS Gary | Merseyside | | 01:06:42 |
| 103 | 63 | DURHAM Roger | Dorset | V50 | 01:06:43 |
| 104 | 204 | SAYERS Marc | Metropolitan | | 01:06:54 |
| 105 | 142 | BROADBENT Steve | Lancashire | V40 | 01:06:56 |
| 106 | 46 | PITCHER Derek | Derbyshire | | 01:06:58 |
| 107 | 153 | MALLOY Duncan | Leicestershire | | 01:07:09 |
| 108 | 60 | BROCKWAY Andrew | Dorset | | 01:07:10 |
| 109 | 308 | GIBBONS Danny | Thames Valley | | 01:07:13 |
| 110 | 159 | BRYAN Nick | Leicestershire | | 01:07:22 |
| 111 | 115 | McCARTY Paul | Hampshire | | 01:07:27 |
| 112 | 13 | WILLIAMS Mark | Avon & Somerset | | 01:07:28 |
| 113 | 238 | RICHARDS Kevin | Nottinghamshire | | 01:07:33 |
| 114 | 278 | MITCHELL David | Strathclyde | V40 | 01:07:35 |
| 115 | 298 | McNEILL Nigel | Sussex | V45 | 01:07:36 |
| 116 | 167 | McALLISTER Sean | Lincolnshire | | 01:07:38 |
| 117 | 4 | KNIGHT Malcolm | Avon & Somerset | V45 | 01:07:43 |
| 118 | 160 | GLYNN Nick | Leicestershire | | 01:07:46 |
| 119 | 50 | BAGGOTT Ian | Devon & Cornwall | | 01:07:50 |
| 120 | 334 | SALTER Bob | Wiltshire | V40 | 01:07:53 |
| 121 | 274 | BENSON Danny | Strathclyde | | 01:07:55 |
| 122 | 55 | PEARSON Don | Devon & Cornwall | V40 | 01:07:56 |
| 123 | 277 | McINNES John | Strathclyde | V45 | 01:08:20 |
| 124 | 37 | BEDNALL Clive | Derbyshire | V40 | 01:08:34 |
| 125 | 241 | TOMLINSON Steve | Nottinghamshire | | 01:08:39 |
| 126 | 150 | HOPE Colin | Leicestershire | | 01:08:42 |
| 127 | 117 | PEELO Tony | Hampshire | V45 | 01:08:50 |
| 128 | 120 | CUMMINGS Bill | Hampshire | V40 | 01:08:58 |
| 129 | 15 | HORN Stewart | Bedfordshire | | 01:09:00 |
| 130 | 145 | BYCROFT Steve | Lancashire | | 01:09:07 |
| 131 | 231 | SPENCER Nick | Northumbria | V40 | 01:09:08 |
| 132 | 263 | CROFTS Mark | South Yorkshire | | 01:09:09 |
| 133 | 246 | LAW Albert | Royal Ulster | V40 | 01:09:11 |
| 134 | 144 | JOHNSON Paul | Lancashire | V40 | 01:09:11 |
| 135 | 149 | GOGGINS Paul | Leicestershire | V40 | 01:09:14 |
| 136 | 218 | STIRMEY Mark | Northamptonshire | V40 | 01:09:17 |
| 137 | 14 | Unidentified Runner | - | | 01:09:18 |
| 138 | 336 | SWITZER Chris | Wiltshire | V40 | 01:09:26 |
| 139 | 264 | DUNPHY John | South Yorkshire | V50 | 01:09:32 |
| 140 | 292 | DICKER Michael | Sussex | V40 | 01:09:35 |
| 141 | 252 | CARPANINI John | South Wales | | 01:09:36 |
| 142 | 18 | SCHOFIELD John | Bedfordshire | | 01:09:49 |
| 143 | 128 | DUNNE Malcolm | Humberside | | 01:09:56 |
| 144 | 255 | GLYNN Dominic | South Wales | | 01:10:04 |
| 145 | 250 | McMAHON William | Royal Ulster | V40 | 01:10:08 |
| 146 | 185 | MERCER Les | Merseyside | V45 | 01:10:12 |
| 147 | 164 | PARRY Bryn | Lincolnshire | | 01:10:13 |
| 148 | 193 | HARVEY Steve | Metropolitan | | 01:10:29 |
| 149 | 68 | MATON Nicholas | Dorset | | 01:10:32 |
| 150 | 122 | KELLY Tim | Hertfordshire | V40 | 01:10:38 |
| 151 | 116 | NICHOLS Derek | Hampshire | V40 | 01:10:41 |
| 152 | 43 | McGILL Alan | Derbyshire | | 01:10:42 |
| 153 | 234 | GILBERT Pete | Nottinghamshire | V40 | 01:10:44 |
| 154 | 243 | BELL Stephen | Royal Ulster | | 01:10:52 |
| 155 | 289 | ALEXANDER Simon | Sussex | | 01:10:54 |
| 156 | 9 | SAYERS Andy | Avon & Somerset | V50 | 01:10:58 |
| 157 | 146 | PARSONS Andy | Lancashire | | 01:11:04 |
| 158 | 272 | NEEDHAM Dave | South Yorkshire | V50 | 01:11:11 |
| 159 | 287 | ROBINS Merv | Surrey | V40 | 01:11:16 |
| 160 | 236 | HALLAM Neil | Nottinghamshire | | 01:11:19 |
| 161 | 288 | SMITH Paul | Surrey | | 01:11:22 |
| 162 | 189 | BETTS Dave | Metropolitan | V45 | 01:11:27 |
| 163 | 141 | WILES Rob | Kent | V45 | 01:11:30 |
| 164 | 26 | CAULDWELL Martin | Cheshire | | 01:11:35 |
| 165 | 321 | MANN Paul | West Midlands | | 01:11:41 |
| 166 | 327 | CASTLE Keith | West Yorkshire | V55 | 01:11:41 |
| 167 | 293 | FAULK Andrew | Sussex | | 01:11:42 |
| 168 | 171 | WESLEY Chris | Lincolnshire | V40 | 01:11:54 |
| 169 | 195 | JACKAMAN Roger | Metropolitan | V50 | 01:11:57 |
| 170 | 151 | KAISER Michael | Leicestershire | V45 | 01:11:58 |
| 171 | 172 | WEST Brian | Lincolnshire | V50 | 01:12:23 |
| 172 | 207 | WEBB Fred | Metropolitan | | 01:12:30 |
| 173 | 330 | MERIFIELD Pete | West Yorkshire | | 01:12:35 |
| 174 | 44 | ORME Peter | Derbyshire | V40 | 01:12:37 |
| 175 | 309 | KUKAINIS Denis | Thames Valley | V45 | 01:12:43 |
| 176 | 45 | PARKER Colin | Derbyshire | V40 | 01:12:44 |
| 177 | 337 | HILL Mick | West Midlands | V40 | 01:12:50 |
| 178 | 239 | SAVAGE Ian | Nottinghamshire | V40 | 01:12:51 |
| 179 | 78 | QUAEY Charles | Essex | | 01:13:13 |
| 180 | 75 | KEBBELL Roy | Essex | V50 | 01:13:57 |
| 181 | 338 | NEW Steve | Gwent | | 01:13:58 |
| 182 | 318 | DARKES Andrew | West Midlands | | 01:14:00 |
| 183 | 335 | SALTER Kevin | Wiltshire | V40 | 01:14:11 |
| 184 | 260 | RUSSELL Kevin | South Wales | V40 | 01:14:13 |
| 185 | 232 | STEEL Brian | Northumbria | | 01:14:14 |
| 186 | 40 | GOACHER Gary | Derbyshire | | 01:14:18 |
| 187 | 168 | MURFIN Eddie | Lincolnshire | V50 | 01:14:22 |
| 188 | 225 | McENTEE Scott | Northumbria | | 01:14:23 |
| 189 | 257 | MICHAEL Dennis | South Wales | V40 | 01:14:24 |
| 190 | 108 | CRUMPTON Tim | Hampshire | V40 | 01:14:32 |
| 191 | 261 | WRIGHT Andy | South Wales | V45 | 01:14:43 |
| 192 | 290 | ANNALS Simon | Sussex | | 01:14:54 |
| 193 | 256 | KNIGHT Roly | South Wales | V50 | 01:14:58 |
| 194 | 169 | PLATTS John | Lincolnshire | | 01:15:08 |
| 195 | 179 | MATRUNDOLA Aldo | Lothian & Borders | | 01:15:18 |
| 196 | 235 | GREGORY Ray | Nottinghamshire | V45 | 01:15:21 |
| 197 | 175 | FORSYTH John | Lothian & Borders | V40 | 01:15:42 |
| 198 | 123 | LAURENCE Peter | Hertfordshire | V45 | 01:15:58 |
| 199 | 119 | SCRIVENS Kerry | Hampshire | | 01:16:00 |
| 200 | 156 | PLUMB Steve | Leicestershire | | 01:16:06 |
| 201 | 42 | LOFTUS Kevin | Derbyshire | V40 | 01:16:14 |
| 202 | 240 | SMART Rod | Nottinghamshire | | 01:16:17 |
| 203 | 57 | BATT Glenn | Dorset | | 01:16:18 |
| 204 | 66 | JONES Gary | Dorset | | 01:16:24 |
| 205 | 170 | SMITH Colin | Lincolnshire | V55 | 01:16:47 |
| 206 | 138 | PARLOUR Graham | Kent | V45 | 01:16:53 |
| 207 | 315 | PALISTER Terry | Warwickshire | V50 | 01:17:19 |
| 208 | 270 | McALLUM Hugh | South Yorkshire | V45 | 01:17:26 |
| 209 | 162 | BAXTER Sean | Lincolnshire | | 01:17:26 |
| 210 | 333 | SHIELD Pete | West Yorkshire | | 01:17:27 |
| 211 | 80 | ROUT David | Essex | V40 | 01:17:31 |
| 212 | 323 | RENNISON David | West Midlands | | 01:17:35 |
| 213 | 313 | HOLTBY Gary | Warwickshire | | 01:17:42 |
| 214 | 12 | WIGGINS Ralph | Avon & Somerset | V45 | 01:17:48 |
| 215 | 2 | CANN Paul | Avon & Somerset | V45 | 01:17:59 |
| 216 | 320 | FLETCHER Roy | West Midlands | V55 | 01:18:06 |
| 217 | 32 | McDONALD Murray | Cleveland | | 01:18:14 |
| 218 | 300 | STANDARD Chris | Sussex | | 01:18:42 |
| 219 | 213 | BAYES Graham | Northamptonshire | V50 | 01:18:55 |
| 220 | 34 | SLATER Tony | Cleveland | V45 | 01:18:58 |
| 221 | 212 | RUDRUM Martin | Norfolk | V40 | 01:19:10 |
| 222 | 121 | DIXON-GOUGH Richard | Hertfordshire | V45 | 01:19:13 |
| 223 | 107 | COLLINS Steve | Hampshire | | 01:19:18 |
| 224 | 100 | BROOME Tyrone | Gwent | | 01:19:34 |
| 225 | 147 | WATKINSON Dave | Lancashire | V45 | 01:19:46 |
| 226 | 76 | KING Steven | Essex | | 01:19:51 |
| 227 | 73 | BRYAN Anthony | Essex | V40 | 01:20:20 |
| 228 | 7 | PHILIP James | Avon & Somerset | | 01:20:24 |
| 229 | 14 | FORTUN Philip | Bedfordshire | | 01:20:32 |
| 230 | 118 | ROULSTON Greg | Hampshire | V40 | 01:21:07 |
| 231 | 125 | ROPER Hugh | Hertfordshire | | 01:21:13 |
| 232 | 284 | HANNA David | Surrey | V45 | 01:21:50 |
| 233 | 79 | RAMPLING Laurie | Essex | V50 | 01:21:54 |
| 234 | 67 | KEEL Andrew | Dorset | | 01:22:07 |
| 235 | 283 | BIERTON Kelvin | Surrey | | 01:22:21 |
| 236 | 154 | NYKOLYSZYN Roman | Leicestershire | V45 | 01:22:26 |
| 237 | 91 | WRIGHT David | Grampian | | 01:22:28 |
| 238 | 148 | WILKINSON Dave | Lancashire | V40 | 01:22:30 |
| 239 | 33 | HIGGINS Paul | Cleveland | V40 | 01:22:43 |
| 240 | 317 | CHAPMAN David | West Midlands | V50 | 01:22:47 |
| 241 | 93 | BRADBURY Eddie | Greater Manchester | V50 | 01:23:32 |
| 242 | 182 | CURRY Neil | Merseyside | | 01:23:46 |
| 243 | 27 | BOYCOTT David | Cheshire | | 01:23:54 |
| 244 | 19 | STOUGHTON Ian | Bedfordshire | V40 | 01:23:58 |
| 245 | 36 | ANDERSON Mick | Derbyshire | V40 | 01:24:18 |
| 246 | 71 | WILLMORE Raymond | Dorset | | 01:24:45 |
| 247 | 58 | BILLINGTON Phillip | Dorset | | 01:24:45 |
| 248 | 166 | JOHNSON Brian | Lincolnshire | V55 | 01:25:27 |
| 249 | 271 | McGUINNESS Jim | South Yorkshire | | 01:25:42 |
| 250 | 124 | MOREHEN Neil | Hertfordshire | | 01:26:02 |
| 251 | 304 | CALLEN Andy | Thames Valley | | 01:26:41 |
| 252 | 3 | GIBBS Ronald | Avon & Somerset | V55 | 01:28:14 |
| 253 | 89 | MACGREGOR John | Grampian | | 01:29:53 |
| 254 | 59 | BRIGGS Lee | Dorset | | 01:31:39 |
| 255 | 70 | NEWMAN Marc | Dorset | | 01:31:39 |
| 256 | 110 | FAIRLEY Paul | Hampshire | | 01:43:12 |
| 257 | 295 | SEELEY Roger | Sussex | V45 | 01:50:55 |
Women
| | | | | | |
| --- | --- | --- | --- | --- | --- |
| Pos | Race No | Name | Force | Cat | Time |
| 1 | 430 | BRADBURY Sarah | Hampshire | | 01:01:22 |
| 2 | 429 | JAMES Sally | Gwent | | 01:04:36 |
| 3 | 472 | COOPER Louise | Thames Valley | | 01:04:55 |
| 4 | 451 | KNIGHTS Lisa | Nottinghamshire | | 01:07:06 |
| 5 | 428 | ROUTLEDGE Angela | Greater Manchester | V35 | 01:07:50 |
| 6 | 419 | DURHAM Jill | Dorset | V45 | 01:08:00 |
| 7 | 401 | HINSLEY Helen | Avon & Somerset | | 01:08:06 |
| 8 | 458 | BARNES Wendy | South Yorkshire | | 01:08:42 |
| 9 | 449 | BILLINGS Amanda | Nottinghamshire | | 01:09:10 |
| 10 | 415 | RAWLINS Caroline | Devon & Cornwall | V35 | 01:09:37 |
| 11 | 438 | KEMP Katrina | Leicestershire | V35 | 01:10:12 |
| 12 | 433 | WILLOUGHBY Kath | Hampshire | | 01:10:26 |
| 13 | 405 | PROLE Louise | Bedfordshire | | 01:10:56 |
| 14 | 467 | BREEN Rachel | Sussex | | 01:11:46 |
| 15 | 425 | THOMAS Janet | Gloucestershire | V35 | 01:11:56 |
| 16 | 442 | WHITTLE Maria | Leicestershire | | 01:12:01 |
| 17 | 478 | SIDDALL Mel | West Yorkshire | V35 | 01:12:34 |
| 18 | 410 | LAWLESS Kate | Cheshire | | 01:13:58 |
| 19 | 482 | BUTLER Alexandra | Leicestershire | | 01:14:34 |
| 20 | 473 | ATKINSON Jill | Warwickshire | | 01:14:52 |
| 21 | 431 | ORR Sue | Hampshire | | 01:15:08 |
| 22 | 434 | SINGLETON Veronica | Hertfordshire | V35 | 01:15:11 |
| 23 | 411 | GARNER Christine | Cleveland | V35 | 01:15:19 |
| 24 | 420 | AINSLEY Moira | Essex | V40 | 01:15:26 |
| 25 | 459 | CUTMORE Helen | South Yorkshire | V35 | 01:15:46 |
| 26 | 418 | BALLARD Kim | Dorset | | 01:17:06 |
| 27 | 436 | PADDEN Alison | Kent | | 01:17:09 |
| 28 | 463 | McGINNIGAL Sharon | Strathclyde | | 01:17:24 |
| 29 | 413 | HILLMAN Kate | Devon & Cornwall | | 01:17:40 |
| 30 | 446 | HORSWOOD Karen | Metropolitan | V35 | 01:18:04 |
| 31 | 439 | KITCHEN Min | Leicestershire | | 01:18:49 |
| 32 | 408 | DEUNG Louise | Cheshire | V35 | 01:18:49 |
| 33 | 422 | BRADLEY Paula | Essex | | 01:19:05 |
| 34 | 426 | MACDONALD Isobel | Grampian | V35 | 01:19:15 |
| 35 | 421 | BRADLEY Lucy | Essex | | 01:19:16 |
| 36 | 457 | WILLIAMS Frances | South Wales | | 01:19:23 |
| 37 | 470 | GRAYSMARK Sue | Sussex | | 01:19:33 |
| 38 | 468 | SEYMOUR Sue | Sussex | | 01:19:36 |
| 39 | 486 | ADCOCK Janet | Essex | V35 | 01:20:21 |
| 40 | 414 | JAMES Lesley | Devon & Cornwall | | 01:20:47 |
| 41 | 424 | MAINSTONE Karen | Gloucestershire | | 01:20:51 |
| 42 | 464 | SCOTT Evelyn | Strathclyde | | 01:20:55 |
| 43 | 455 | WILSON Lynne | Royal Ulster | V35 | 01:21:37 |
| 44 | 445 | EVANS Anna | Metropolitan | | 01:23:28 |
| 45 | 403 | BITHELL Vicky | Bedfordshire | | 01:23:57 |
| 46 | 417 | DODDS Anne-Marie | Devon & Cornwall | | 01:24:46 |
| 47 | 404 | COSTELLO Carol | Bedfordshire | | 01:26:04 |
| 48 | 469 | DEIGHTON Danni | Sussex | V35 | 01:27:28 |
| 49 | 407 | BOYCOTT Sarah | Cheshire | | 01:29:34 |
| 50 | 409 | PENGELLY Sarah | Cheshire | | 01:30:48 |
| 51 | 453 | CROMPTON Pauline | Royal Ulster | V35 | 01:31:46 |
| 52 | 484 | SEWEL Lucy | Warwickshire | | 01:32:29 |
| 53 | 402 | MILLS Judy | Avon & Somerset | V40 | 01:33:17 |
| 54 | 483 | MUMFORD Sarah | Warwickshire | | 01:34:20 |
| 55 | 423 | BAUD Inger | Gloucestershire | V50 | 01:36:35 |
| 56 | 462 | MERRY Lorna | Strathclyde | | 01:39:05 |
| 57 | 456 | HOLVEY Samantha | South Wales | | 01:40:19 |
| 58 | 406 | WILLETT Julie | Bedfordshire | V40 | 01:40:36 |
| 59 | 474 | STOKES Tracey | Warwickshire | | 01:43:01 |
| 60 | 481 | ALLEN Daphne | Kent | | 01:45:38 |
| 61 | 454 | STOCKDALE Edna | Royal Ulster | V40 | 01:46:57 |
| 62 | 440 | RASHID Cassie | Leicestershire | | 01:50:54 |
Teams
Men
| | | | |
| --- | --- | --- | --- |
| Pos | Force | Placings | Points |
| 1 | Metropolitan | 8+12+16+20 | 56 |
| 2 | Northumbria | 11+13+30+44 | 98 |
| 3 | Strathclyde | 26+35+37+56 | 154 |
| 4 | Sussex | 28+42+45+60 | 175 |
| 5 | Thames Valley | 6+48+51+78 | 183 |
| 6 | Kent | 17+58+64+67 | 206 |
| 7 | Cheshire | 3+23+32+164 | 222 |
| 8 | South Yorkshire | 33+31+65+68 | 227 |
| 9 | Derbyshire | 7+63+88+106 | 264 |
| 10 | West Yorkshire | 22+62+84+101 | 269 |
| 11 | Devon & Cornwall | 29+70+85+94 | 278 |
| 12 | Royal Ulster | 21+36+93+133 | 283 |
| 13 | South Wales | 1+5+141+144 | 291 |
| 14 | Humberside | 55+73+74+92 | 294 |
| 15 | Dorset | 19+77+103+1 08 | 307 |
| 16 | Leicestershire | 27+83+107+110 | 327 |
| 17 | Avon & Somerset | 9+100+112+117 | 338 |
| 18 | Lancashire | 4+105+130+134 | 373 |
| 19 | Hampshire | 57 +111+127+128 | 423 |
| 20 | Bedfordshire | 66+91+129+142 | 428 |
| 21 | West Midlands | 15+75+165+177 | 432 |
| 22 | Essex | 39+47+179+180 | 445 |
| 23 | Lothian & Borders | 2+52+195+197 | 446 |
| 24 | Nottinghamshire | 59+113+125+153 | 450 |
| 25 | Lincolnshi re | 98+116+147+168 | 529 |
| 26 | Cleveland | 81+99+217+220 | 617 |
| 27 | Surrey | 71+159+161+ 232 | 623 |
| 28 | Hertfordshire | 150+198+222+231 | 801 |
Men's Veteran
| | | | |
| --- | --- | --- | --- |
| Pos | Force | Placings | Points |
| 1 | Sussex | 5+9+10 | 24 |
| 2 | Strathclyde | 7+14+20 | 41 |
| 3 | Kent | 2+15+27 | 4 4 |
| 4 | Avon & Somerset | 1+34+40 | 75 |
| 5 | Northumbria | 11+24+47 | 82 |
| 6 | Metropolitan | 3+22+63 | 88 |
| 7 | Devon & Cornwall | 25+29+42 | 96 |
| 8 | South Yorkshire | 19+30+53 | 102 |
| 9 | West Yorkshire | 17+35+65 | 117 |
| 10 | Leicestershire | 4+50+68 | 122 |
| 11 | Hampshire | 45+46+58 | 14 9 |
| 12 | Nottinghamshire | 16+59+74 | 149 |
| 13 | Northamptonshire | 6+51+95 | 152 |
| 1 4 | Cleveland | 23+33+96 | 152 |
| 15 | Bedfordshire | 18+28+109 | 155 |
| 16 | Lincolnshire | 32+66+ 69 | 167 |
| 17 | Wiltshire | 41+52+76 | 169 |
| 18 | Lancashire | 37+49+99 | 185 |
| 19 | Derby shire | 44+70+72 | 186 |
| 20 | South Wales | 77+79+81 | 237 |
| 21 | Hertfordshire | 57+85+98 | 240 |
| 22 | Essex | 75+91+100 | 266 |
| 23 | West Midlands | 73+94+107 | 274 |
Minor Forces
| | | | |
| --- | --- | --- | --- |
| Pos | Force | Placings | Points |
| 1 | Derbyshire | 1+12+20+25 | 58 |
| 2 | Dorset | 5+16+24+27 | 72 |
| 3 | Leicestershire | 7+19+26+28 | 80 |
| 4 | Bedfordshire | 13+21+34+37 | 105 |
| 5 | Lincolnshire | 22+29+40+4 6 | 137 |
| 6 | Cleveland | 18+23+65+67 | 173 |
| 7 | Surrey | 14+44+45+73 | 176 |
| 8 | Hertfordshire | 42+56+69+72 | 239 |
Women
| | | | |
| --- | --- | --- | --- |
| Pos | Force | Placings | Points |
| 1 | Hampshire | 1+12+21 | 34 |
| 2 | Leicestershire | 11+16+19 | 46 |
| 3 | Devon & Cornwall | 10+29+40 | 79 |
| 4 | Sussex | 14+37+38 | 89 |
| 5 | Essex | 24+33+35 | 92 |
| 6 | Cheshire | 18+32+49 | 99 |
| 7 | Bedfordshire | 13+45+47 | 105 |
| 8 | Gloucestershire | 15+41+55 | 111 |
| 9 | Warwickshire | 20+52+54 | 126 |
| 10 | Strathclyde | 28+42+56 | 126 |
| 11 | Royal Ulster | 43+51+61 | 155 |
Data kindly provided by Richard Dean