Cardiff, South Wales
Wednesday 10 March 2010
Report and Results Summary
<![if !vml]>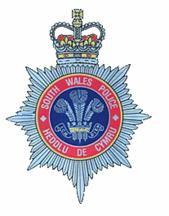 <![endif]>
The 2010 PSUK Cross Country Championships were staged by South Wales Police in the village of Pentyrch. The organisers were blessed with a dry but cold day; some 400 plus athletes competed over a proper old style cross-country course, using farmerís fields.
The course, a lap course for both men and women, was undulating and just as a good cross-country course should be, fairly demanding with very little flat ground. The women ran two laps of 2.9km totalling 5.8km and the men ran a lap of 1.8km, 2 x 2.75km, finishing of with a lap of 2.9km totalling 10.2km.
The womenís race started the afternoonís competition; Sarah Hill (Vet 35) (Hampshire) took control of the race from the gun, closely followed by Christine Howard (Vet 35) (Derbyshire) and Johanna Fletcher (Gloucestershire) with Diane Lauder (Lothian & Borders) leading the chasing field. By the end of the first lap Hill had pulled away a little from Howard in second place, Lauder had pulled away from the rest of the field and was having a good battle with Fletcher for the third and fourth places. Hill, who appeared to struggle a little on the last lap held on well to win the race in a time of 22 minutes and 34 seconds, just nine seconds ahead of a strong and fast finishing Lauder with Howard finishing in third. Fletcher took fourth place to lead Gloucestershire to the overall Championship team title, well supported by Georgina Taylor in 6th place and Lorraine Ryan in 7th place.
Sarah Simmonds (West Midlands) ran strongly to finish in 5th place taking the leading Veteranís Championship. Other strong performances came from Samantha Bell (Northamptonshire) in 8th place, Katrina Kemp (Leicestershire) in 14th place and Heather Mitchell (West Yorkshire) in 89th place, who won their respective age categories.
Staffordshire took the Veterans team title and neighbouring Force, Gwent taking the Minor Forces team title.
In the menís race Martin Williams (West Midlands) and Steve Cairns (Vet 40) (Lothian & Borders) led the menís field around the first of four laps. By the end of the second lap Williams had taken control of the race having a good 50 Ė 60m lead on Cairns who was running strongly for second place. Williams never relinquished his lead and looked majestic as he appeared to glide over the ground winning the Championship in an excellent time of 34 minutes and 38 seconds. Half way around the third lap Ben Gamble (Staffordshire), was running strongly catching and passing Cairns to get to within 9 seconds of Williams to take second place. Cairns ran well to hold on and take third place comfortably and first veteran.
Other top performances came from Malcolm Fowler (Cheshire) Iain Campbell (Metropolitan), Pete Gray (Northamptonshire) and Ian Cooper (West Mercia) all winning their respective age categories.
The Metropolitan Police retained the overall Championship team title and the Veterans team title, with Norfolk police retaining the Minor Forces team title.
Hill, Howard, Fletcher, Janine Brown (Kent) in 12th place and Kelly Morgan (South Wales) in 15th place have been selected to represent the PSUK National Marathon team in the European Police Marathon Championships which take place in Prague on 9th May 2010. From the menís race Cairns, Nigel Bedell in 18th place and Simon Newton in 21st place (both West Yorkshire), Wayne Usher (Gloucestershire) in 41st place and Justin Maxwell (PSNI) in 55th place have been selected for the menís team to compete in these Championships.
Martin Williams is looking to gain selection to represent Scotland in the Commonwealth Games which are being held in New Delhi later this year.
All are wished the very best for these Championships.
All competitors are to be congratulated on their efforts and the organisers on a well supported and successful Championship.
Results Summary

Full Race Results
Men's Race
| | | | |
| --- | --- | --- | --- |
| 1st | Martin Williams | 34:38 | West Midlands |
| 2nd | Ben Gamble | 34:47 | Staffordshire |
| 3rd | Steve Cairns (Vet 40) | 35:24 | Lothian & Borders |
Veterans 40+
| | | | |
| --- | --- | --- | --- |
| 1st | Tony Labram | 39:14 | Cumbria |
| 2nd | Karl Webster | 39:16 | Derbyshire |
| 3rd | Carl Quinn | 40:10 | West Yorkshire |

Veterans 45+
| | | | |
| --- | --- | --- | --- |
| 1st | Malcolm Fowler | 36:46 | Cheshire |
| 2nd | Nigel Bedell | 38:18 | West Yorkshire |
| 3rd | Darren Riley | 38:24 | West Midlands |
Veterans 50+
| | | | |
| --- | --- | --- | --- |
| 1st | Iain Campbell | 37:25 | Metropolitan |
| 2nd | Tony Caulton | 39:45 | Derbyshire |
| 3rd | Peter Orme | 40:54 | Derbyshire |
Veterans 55+
| | | | |
| --- | --- | --- | --- |
| 1st | Pete Gray | 43:28 | Northamptonshire |
Veterans 60+
| | | | |
| --- | --- | --- | --- |
| 1st | Ian Cooper | 51:07 | West Mercia |
Teams - Men
| | | |
| --- | --- | --- |
| 1st | Metropolitan | |
| 2nd | West Midlands | |
| 3rd | Derbyshire | |
Veterans
Minor Forces

Women's Race
| | | | |
| --- | --- | --- | --- |
| 1st | Sarah Hill (Vet 35) | 22:39 | Hampshire |
| 2nd | Dianne Lauder | 22:48 | Lothian & Borders |
| 3rd | Christine Howard (Vet 35) | 23:02 | Derbyshire |
Women Veteran 35+
| | | | |
| --- | --- | --- | --- |
| 1st | Sarah Simmonds | 24:05 | West Midlands |
| 2nd | Georgina Taylor | 24:30 | Gloucestershire |
| 3rd | Lorraine Ryan | 24:38 | Gloucestershire |
Women Veteran 40+
| | | | |
| --- | --- | --- | --- |
| 1st | Samantha Bell | 24:47 | Northamptonshire |
| 2nd | Kirsti Robertson | 27:23 | Avon & Somerset |
| 3rd | Jo Church | 28:03 | Devon & Cornwall |
Women Veteran 45+
| | | | |
| --- | --- | --- | --- |
| 1st | Katrina Kemp | 25:48 | Leicestershire |
| 2nd | Kate Armstrong | 26:24 | Cambridgeshire |
| 3rd | Karen Horswood | 27:21 | Metropolitan |
Women Veteran 50+
| | | | |
| --- | --- | --- | --- |
| 1st | Julia Yates | 27:49 | Cumbria |
Women Veteran 55+
| | | | |
| --- | --- | --- | --- |
| 1st | Heather Mitchell | 31:44 | West Yorkshire |
Teams - Ladies
| | | |
| --- | --- | --- |
| 1st | Gloucestershire | |
| 2nd | Metropolitan | |
| 3rd | Staffordshire | |

Women's Veteran Teams
Women's Minor Forces

Links

Entry and Event Details

Full Race Results