Cross Country Championships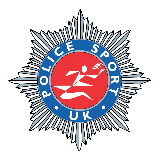 Police Sport UK v Fire Service v Prison Service - Challenge Event
Tally Ho, Birmingham, West Midlands
Wednesday 18 November 2009
Report by Sally Broome - Gwent Police
On Wednesday 18th November 2009 the annual cross-country representative match against the Fire Service and Prison Service was hosted by West Midlands Police at Tally Ė Ho, Birmingham.
The multi-lap course took in parkland incorporating undulating sections through a wooded area. The womenís race was a two lap course totalling approximately 4 miles, with the menís being three laps of the same course totalling approximately 6 miles. The going under foot was very wet in places after a lot of rain during the week, however at the time the races took place it remained reasonably dry.
The womenís race started the afternoonís competition, with a field of 20 runners setting off at a steady pace. At the end of the first lap Sarah Simmonds (West Midlands) led the field being chased by Samantha Briggs (Fire) and supported by Christine Howard (Derbyshire) and Diane Lauder (Lothian and Borders). By the end of the second lap Lauder had taken control of the race going on to win comfortably. With good supporting performances from Simmonds, Howard and Janine Brown (Kent), Police Sport UK secured a substantial team win over both the Fire and Prison Services.
The menís race with a field of 42 runners, combined senior men and veterans, set off at a reasonable pace. At the conclusion of the first lap Andrew Ford (Fire) had taken control of the menís race sustaining an early challenge from Steve Cairns (Lothian and Borders) to ease away and comfortably win the race by 76 seconds. Cairns, although a veteran, chose to run for the senior menís team, leading the Police Sport UK team home in second place. Cairns was well supported by Joel Clewett, Peter Tucker (Metropolitan), Ian Phillips (Derby), Paul Cardy (Hampshire) and Rob Jackaman (Metropolitan) ensuring that the team retained the team title with 39 points.
It was a good day too for the Veterans, with Iain Campbell (Metropolitan) taking the individual title and finishing ninth overall. Campbell was well supported by Malcolm Fowler (Cheshire) finishing tenth overall, Nigel Beddell (West Yorkshire) finishing eleventh overall and Karl Webster (Derbyshire) finishing fourteenth overall. This completed a clean sweep team titles.
The teams with only minor changes due to work commitments are looking forward to our next representative fixture on Wednesday 20th January 2010 at RAF Halton, Aylesbury.
Results
Men's Race
| | | | |
| --- | --- | --- | --- |
| 1st | Anthony Ford | 31:47 | Fire |
| 2nd | Steve Cairns | 33:03 | Lothian & Borders |
| 3rd | Nigel Stirk | 33:18 | Fire |
Other PSUK Placings
| | | | |
| --- | --- | --- | --- |
| 4th | Joel Clewett | 34:10 | Metropolitan |
| 6th | Peter Tucker | 34:41 | Metropolitan |
| 7th | Ian Phillips | 34:50 | Derbyshire |
| 8th | Paul Cardy | 35:01 | Hampshire |
| 12th | Rob Jackaman | 35:27 | Metropolitan |
| 13th | Dave Hall | 35:30 | West Mercia |
| 15th | Guy Heyes | 35:35 | GMP |
| 16th | Kyle Grieg | 34:43 | Grampian |
| 17th | Vince Van Woerkom | 35:56 | Cheshire |
| 18th | Justin Maxwell | 35:58 | PSNI |
| 20th | Ryan Maxwell | 36:04 | PSNI |
| 22 | Simon Newton | 36:27 | West Yorkshire |
| 28th | Keiran Rowlands | 37:26 | Lancashire |
Teams - Men
| | | |
| --- | --- | --- |
| 1st | PSUK | 39 points |
| 2nd | Fire Service | 109 points |
Women's Race
| | | | |
| --- | --- | --- | --- |
| 1st | Diane Lauder | 26:20 | Lothian & Borders |
| 2nd | Sarah Simmonds | 26:25 | West Midlands |
| 3rd | Samantha Briggs | 26:45 | Fire |
Other PSUK Placings
| | | | |
| --- | --- | --- | --- |
| 4th | Christine Howard | 26:51 | Derbyshire |
| 5th | Janine Brown | 27:52 | Kent |
| 7th | Katherine Reeves | 28:27 | Metropolitan |
| 9th | Libby Cameron | 29:14 | Metropolitan |
| 10th | Kate Swanson | 29:36 | City of London |
| 12th | Caroline Walsh | 30:03 | Metropolitan |
| 13th | Kelly Morgan | 30:26 | South Wales |
| 14th | Sarah Green | 30:49 | Metropolitan |
Teams - Women
| | | | |
| --- | --- | --- | --- |
| 1st | PSUK | 12 points | |
| 2nd | Fire Service | 43 points | |
| 3rd | Prison Service | 51 points | |
Veterans
| | | | |
| --- | --- | --- | --- |
| 1st | Iain Campbell | 35:05 | Metropolitan |
| 2nd | Malcolm Fowler | 35:15 | Cheshire |
| 3rd | Nigel Beddell | 35:21 | West Yorkshire |
Other PSUK Placings
| | | | |
| --- | --- | --- | --- |
| 4th | Karl Webster | 35:34 | Derbyshire |
| 5th | Daren Riley | 36:15 | West Midlands |
| 6th | Paul Allen | 36:40 | Hertfordshire |
| 10th | Dave Fulton | 37:30 | GMP |
| 11th | Mick Bond | 38:23 | Essex |
Teams - Veteran - Men
| | | |
| --- | --- | --- |
| 1st | PSUK | 10 points |
| 2nd | Prison Service | 36 points |