Llandudno - North Wales - 16 September 2009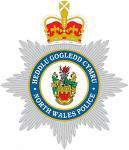 I am pleased to confirm North Wales Police Sports Association will this year be hosting the PSUK 10 Mile Road Race 2009, and will be held in the seaside resort of Llandudno on Wednesday 16 September.
The start and finish of the event will be on the main Promenade, with an 'out and back' hilly course utilising both the North and West Shore promenades along with the Great Orme Marine Drive. Personal predicted times will need adjustment to take account of the gradients but any shortfall in times will be made up for by the scenic and challenging nature of the course.
The race venue, for both registration, prize-giving and evening dinner will be at Venue Cymru, situated on the North Shore promenade which is a short distance from most hotel and guest house accommodation.
Llandudno has good road and rail links with the railway station within easy reach of the majority of hotel accommodation. As a major resort, Llandudno has a range of hotels, guest houses and B&B's. A leaflet in electronic format is enclosed. You may also find the following websites useful:
www.visitllandudno.org.uk and www.visitconwy.org.uk
Teams are requested to make their own travel and accommodation arrangements.
The closing date for entries is Friday 7 August 2009.
Please do not hesitate to contact me or the race entry secretary Mel Williams in the event of any query.
I look forward to seeing you in September.
Craig Jones
D/Sgt - Running Section Secretary
North Wales Police Sports Association

Final Instructions - Course and Other Maps

Picture Gallery

Results and Race Report

Contact: Email Melanie Williams