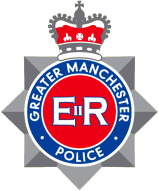 GMP - Wednesday 8 September 2010
This year's PSUK 10 mile road race is to be held in Heaton Park, Manchester on Wednesday 8th September 2010. This is the first time that GMP Sports & Social Athletics Section have staged a PSUK event for a number of years and I am sure that we will deliver an enjoyable event for all. I understand that you are the nominated single point of contact for your organisation in respect of this race, if this is not the case, please forward to me the details of the correct person.
The race will take place over three laps in the grounds of Heaton Park, and will commence at 1330 hrs. The course itself is undulating and set on an even tarmac surface, it is traffic free with the exception of a small section. The event will be governed by the rules set out by PSUK. For those arriving and departing on race day, toilets and changing rooms will be available at the venue, but unfortunately there are no showering facilities. The cost of entry is £10 per competitor.
Accommodation has been arranged for all persons wishing to stay overnight at the Britannia Country House Hotel in Didsbury, the hotel has ample free car parking. We have secured very competitive rates of just £35.00 per person per night on a bed and breakfast basis. 200 rooms are currently available on the 7th and 8th September, and are made up of single, double, triple and quad occupancy. These rooms are available on a first come first served basis. In order to reserve a room please contact the hotel direct on 0161 434 3411 or on the website Britannia Country House hotel and quote the reference number GPCH0709. A valid credit card will be required to secure the booking, but no payment will be taken until leaving the hotel. Any remaining rooms not taken up by 20th August will be released to the general public. The hotel has a cancellation policy as follows:
Cancelling before 28th July will require no payment
Cancelling before 18th August will require a 50% payment
Cancelling before 25th August will require a 25% payment
After 1st September full payment is required
On the evening of the race, the presentation of prizes will take place at the Hough End Centre, followed by a buffet and live entertainment/disco. Tickets for this event are just £15 and represent great value. The Hough End Centre is owned and operated by GMP Sports and Social Club, and we have been offered members prices behind the bar, ensuring that your evening costs are kept to a minimum. For those staying over at the Britannia Country House Hotel, transportation will be supplied to and from the evening presentation free of charge.
Please note that the race venue is approximately 20 miles from the race hotel and we would therefore encourage Forces to arrive with their own transport where possible. The distance between the race hotel and Hough End Centre is approximately four miles.
For those arriving via Manchester Airport, we have organised transport to the Britannia Country House Hotel on the 7th September and also from the Hotel back to the airport on the morning of Thursday 9th September. These airport transfers are also free of charge.
Each Force SPOC registering for the race will receive full details of the race timetable, maps, directions and other instructions in due course.
Attached to this email is a spreadsheet, which I would ask that you complete as soon as possible and return to me electronically. Cheques for the evening presentation and entry for the road race should be made out to GMP Sports and Social Club and posted to the following address to arrive no later than 30th June 2010.
F.A.O. Superintendent Bryan Lawton
Bootle St Police Station
3rd Floor Bootle St
Manchester
M2 5GU
Can I also request that you contact athletes from your Force who are current trophy holders and ensure that these are returned in time for the presentation evening.
If you have any questions about this event please feel free to contact me on the below number, otherwise I look forward to receiving your completed applications at your earliest convenience.
Yours sincerely,
Bryan Lawton
Race Coordinator.
0161 856 1192

Entry Form Check List MSExcel

Results and Race Report 2010
Appendix A
Course Map
<![if !vml]>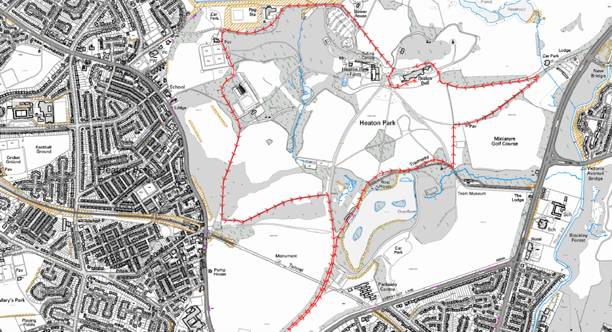 <![endif]>

Results and Race Report 2010