Past Times - Dogs
I have owned two Border Collie Dogs. This breed must be the ideal dog to run and train with.

Moss - 1993 - May 2000 (Age 7)

Cass - May 2000- 14 November 2012 (1996 - 2011 - Age 16½)

Border Collie Sheepdog - Cass (1996 to 2011)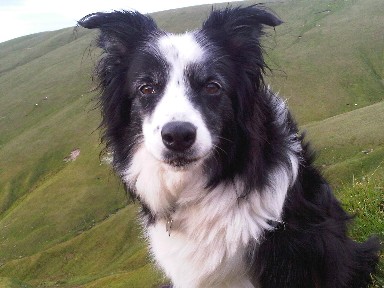 I acquired Cass in May 2000 at the age of four just two weeks after the unexpected death of my previous dog Moss. She was a family dog living in Burnley but its owners found her too difficult to manage with two young children. Their loss was our gain and Cass has been an excellent running companion.
2010 She is now nearly 15 and despite some arthritis she is still spritely as ever and can still run three or four miles.
February 2011 Cass developed vestibular disease (old dogs disease) but because she was so fit she remained active through to September 2011 when she developed a suspect brain tumour. Steroids and antibiotics kept her fairly well and active for a further two months but in November she deteriorated further and we had to make the decision to put her to sleep on 14 November. Rest in peace Cass, you were a great running and Geocaching companion for over twelve years.

Border Collie sheepdog - Moss (1993 to 2000)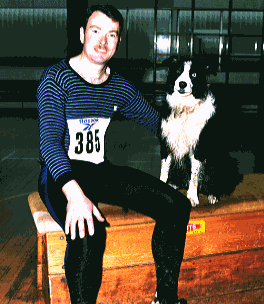 Moss at Hutton Hall - 1996
I acquired moss as a puppy from a working farm in Brookhouse, Lancaster. She was a great running dog and her claim to fame was running the New Forest marathon in 1995 in a time of 3.21. At the finish she was greeted by 'Only Fools and Horses' actor, Buster Merriman.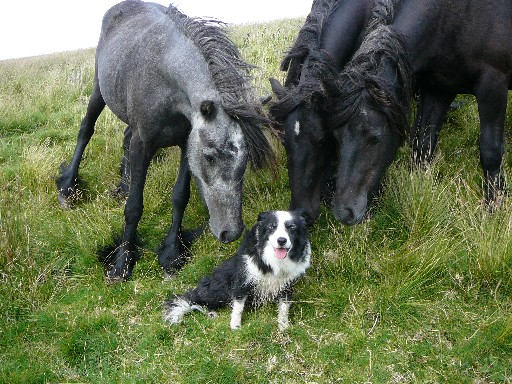 Cass with wild fell ponies in the Howgills - 2009
Black and White Collie and the three fell ponies - Wouldn't they make a good band?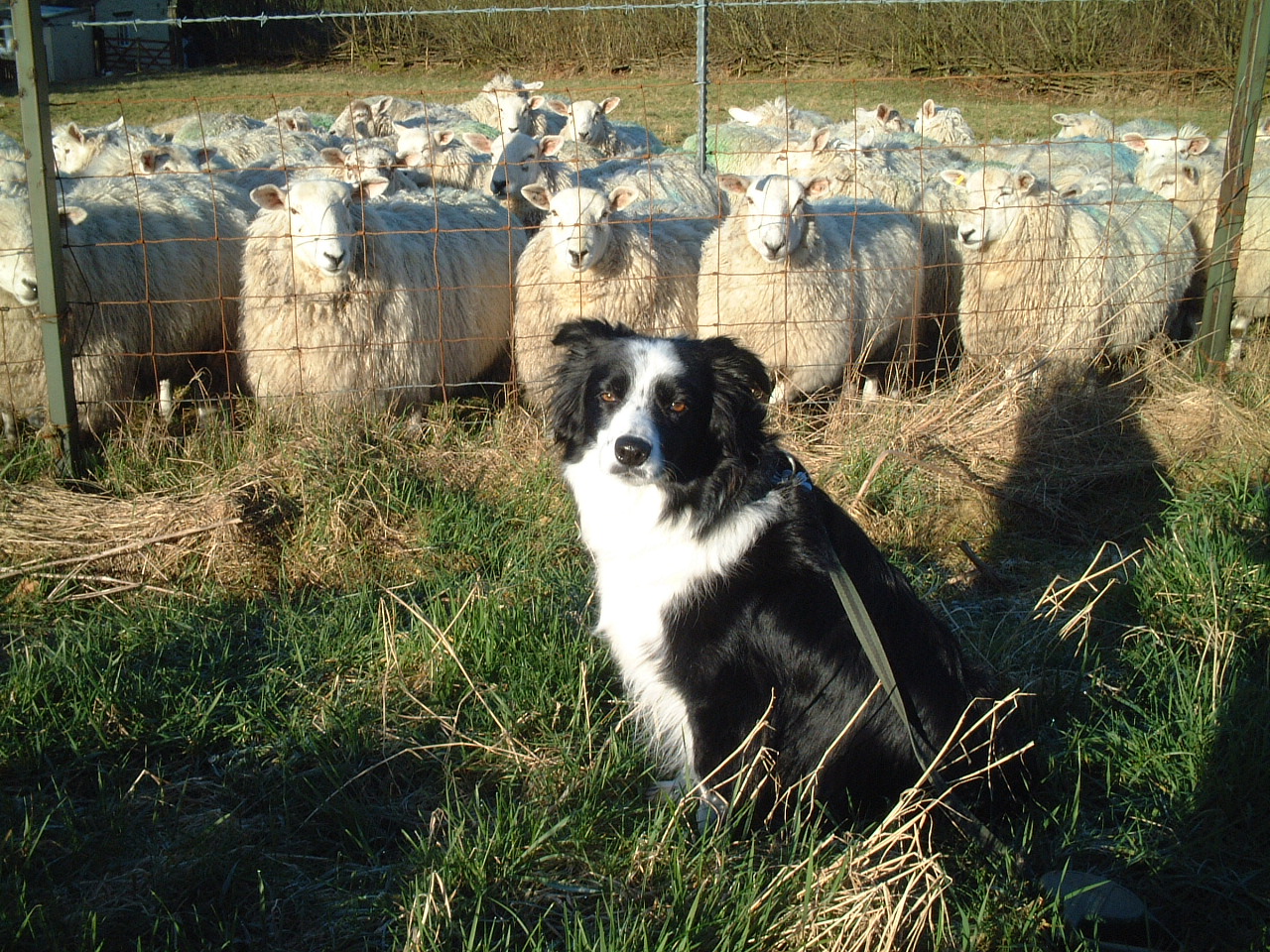 Cass in the the Lune Gorge - 2003
Behind You !! - Stop posing and pay attention dog!!