Past Times - Classic Motorbikes
I passed my test on a 1972 Honda CB175 and in later years owned a 1981 Kawasaki Z200, Yamaha Virago 250, 2008 Triumph Bonneville. I now have a Royal Enfield 500 C% Bullet.

Kawasaki Z200 - 1980 A2 Model
This was my 1980 single cylinder 200cc 'thumper'. I owned a red Z200 back in 1984 for about a year and found it to be a very reliable, economical, easy to ride machine.
In 2004 I decided to go back to the 80's and bought this one on EBay. The bike was in great condition but I have done some renovation work and there was a fault on the 4th gear that I have since had repaired. The bike now runs superbly well and looks great.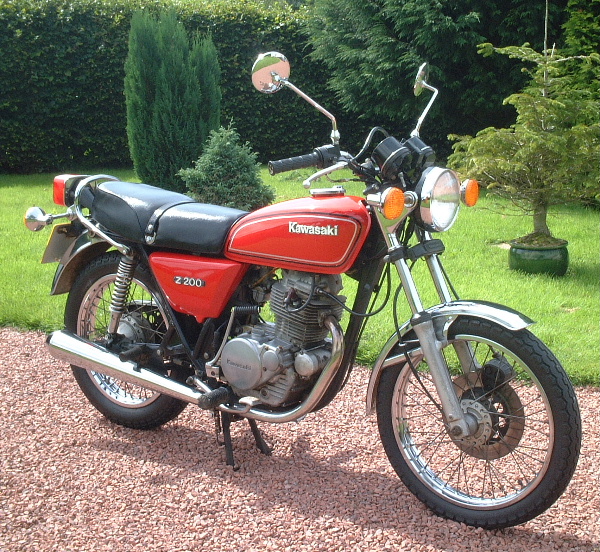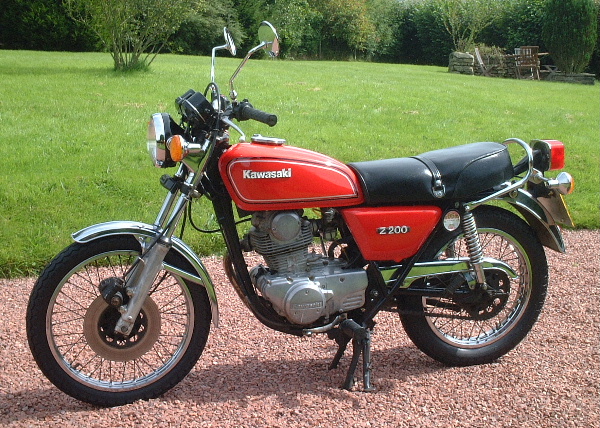 Triumph Bonneville T100 865cc - (2008 - 2013) - S500BON


In January 2008 I left the full time police service and treated myself to a brand new Bonneville T100. I had considered buying a classic 60's or 70's machine for around the same price but decided to go to the low maintenance new model that has been styled on the 70's design.

I ran the Bonneville until 2013 then decided to part with it due to shortage of storage . After a year I decided to buy a Honda CB200 to restore but decided against it and sold it on. I then bought a brand new Chinese build Lexmot 125 just to get around. Nice little bike and it got my riding confidence back before buying the Royal Enfield 500.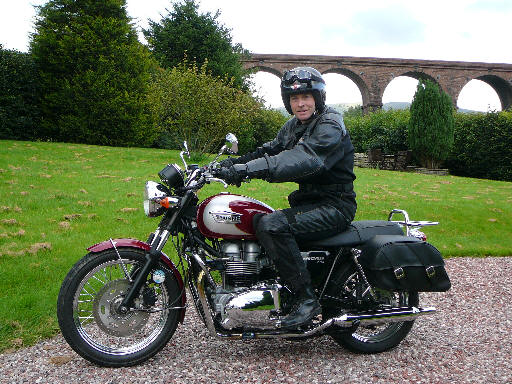 Bikes Previously owned:

Honda C50 - 1970 - (1975 - 1976)

Honda CB175- 1972 - (1976 - 1977)

Kawasaki Z200 - 1981 - (1984 - 1985)

Kawasaki Z200 - 1980 - (2004 - 2010)

Yamaha Virago 250 - 2001 - (2005)

Triumph Bonneville T100 865cc - (2008 - 2013)

Lexmoto 125 - (2015 - 2017)

Honda CB200 - (2015 - 2016)

Royal Enfield Ensign 150 - (2016 - 2017)
Current Bike

Royal Enfield Classic 500 Bullet - (2017 onwards)
In 2017 I found the ideal bike, a 2014 Royal Enfield Classic Chrome 500 Bullet. It was three years old with 15 miles on the clock and part of a collection. The owner from Nottingham decided to part with it. He had bought it in India and it was an interesting bike as it was intended for use in India so it has 'Twin Spark', two horns, an Indian registration plate. It is type approved fro the UK so perfectly fine.

This has become the best bike I have ever owned. Ticks all the boxes. Very comfortable ride, not too heavy, 100 mpg and most of all looks the part! In five years I have done 10,000 miles (End 2022)