Cardiff, South Wales
Wednesday 10 March 2010
<![if !vml]>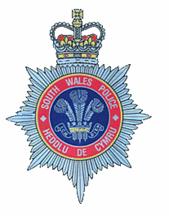 <![endif]>
The above Championships are to be held at Cardiff on March the 10th 2010. The Race HQ will be at the Future Inn in the Cardiff Bay and this location has been chosen for its ease of access from the M4 motorway, for its City Centre location and for the quality and price of the accommodation it can offer.
The race will be held on a proper old style cross country course, using farmer's fields in the village of Pentyrch which is about a 30 minute drive from the hotel. The course will be spike friendly, it is undulating and although fairly demanding (just as a good cross country course should be), it will be a fair test for all involved. The Pentyrch Rugby club will provide parking, toilet, shower and refreshment facilities.
Attached are the application forms for the race and evening do. There will be a limit of a maximum of 300 for the buffet style dinner, so to avoid disappointment as they say, book early! For the presentation and evening, I would ask that guests wear appropriate, smart attire.
I am very pleased that South Wales as been chosen to host these championships, as I think that you will find that the City of Cardiff is vibrant with a fantastic new shopping centre and a lot to offer for a short visit.

Timetable
Tuesday 9 March 2010
Registration at Future Inn from 6pm till 9pm.
Wednesday 10 March 2010
Registration at race venue from 11:00am till 12:30pm
Lady's race starts at 1pm.
Men's race starts at 2pm.
Presentation at the Future Inn at 6.30pm
Dinner at 7pm.
The race start times are set in stone but if we have to alter any of the other timings, we will let participants know with plenty of notice.

Transport
If you require to be picked up from the Cardiff Wales Airport or Cardiff Central Railway station, please contact John Diffey and give times for the pick ups with plenty of notice. We regret that we will not be able to pick up from other locations but if you have any particular difficulty with transport, please contact John Diffey and we are sure that something can be worked out.
There will be transport from the hotel to the race venue and back for those without their own transport. Please contact John Diffey to arrange, with plenty of notice please.

Registration
You will collect your team's numbers and race pack from registration together with your personalised mugs. A 'BobbyBoots.com' sponsored mug will be printed with the name of each competitor as it appears on the race entry form submitted.

Event 'T' Shirts
Please indicate the sizes of the shirts that your team members require. We will do our best to cater for sizes but it may transpire that some people will not get the size they most want. The shirts will be of a good quality wicking fabric, with suitable logo and long sleeves.

The course
The course is to be set on farmers fields by Athletics Association of Wales officials. The men's race will be approximately 4 laps and 10 km and the lady's course will be approximately 6km and 3 laps. There is very little flat ground but no 'killer' gradients. The course undulates all the way round and we think will provide a good challenge for all. There are very good spectator spots so you will be able to cheer on your colleagues and keep them in sight for most of the time.

Accommodation
We have negotiated a special price of £59 per room per night (based one person or two sharing) at the Future Inn. Full breakfast will be an additional £8 per person. The rooms are of superb quality they are large and will easily accommodate up to 4 people. There are two twin beds in each room so with two people sharing, you have a luxurious room for only £29.50 per night each. If you want to put extra people in the rooms, this will cost an additional £15 per person per night.
Please book directly with the Hotel ensuring that you tell them it is for the Police Cross Country event to get the special rate:
Future Inns Cardiff Bay
Tel: 02920 487111
Fax: 02920 432796


Email: reservations.cardiff@futureinns.co.uk
Website:www.futureinns.co.uk
It is really easy to find the hotel from the M4, (see directions page) and it is situated in the heart of the Bay area where there are pubs, bars, a cinema and bowling complex, many different restaurants, the Millennium Centre, and comedy venues amongst many other locations.
There are a number of other Hotels in the area, the closest being the Travelodge. Please see their website and book direct if you prefer that location.
A 5 minute drive away is Cardiff City Centre with the new John Lewis Department store and St David's Shopping Centre, Civic Centre, Cardiff Castle and the Millennium Stadium.
The Cardiff Bay rail station is close by and there is a water taxi from the Bay area to the Cardiff Castle grounds which are situated in the centre of Cardiff. Please see http://www.visitcardiff.com/What-to-do-and-see.html for more details.

Entry and Booking Forms

Entry and Booking Forms Word document

Further Information
For information and general enquiries etc, please email me at the following address:

john.diffey@south-wales.pnn.police.uk
Inspector / Arolygydd
Criminal Justice Department / Adran Gyfraith Troseddol
Northern BCU / URS Gogleddol
Pontypridd Police Station / Gorsaf Heddlu Pontypridd
Berw Road
Pontypridd.
CF37 2TR

Ext/Allanol: 01443 485351
Int/Mewnol: 40202
Mobile: Phon Symudol 07974 413261

E-mail / E-bost: john.diffey@south-wales.pnn.police.uk

Links

Entry and Booking Forms Word document

Report and Summary Race Results

Full Race Results