Incorporated within the Snowdonia Marathon
Saturday 30 October 2010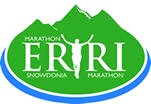 The 2010 Police Sport UK Marathon Championships will take place in Snowdonia on Saturday 30 October 2010 starting at 10.30am from Llanberis. The event is incorporated within the official Snowdonia Marathon event.
PSUK have 100 guaranteed entries reserved for this event

Police Sport UK Entry Options
Any member of a UK Police Force that is affiliated to Police Sport UK and is a member of their respective police sports club is invited to enter these annual Marathon Championships. This includes police officers, police staff, retired police and members of the special Constabulary.
Entry into the event may me done in two ways:

Through your Police Force Athletics representative who will submit your entry along with others from your force to the PSUK Marathon coordinator at the below address......or

Direct with the PSUK Marathon Coordinator at the below address.
If you don't know who your force representative is email me for details.

PSUK Event HQ and Presentation Venue
Will be in Legacy Royal Victoria Hotel, Llanberis.

PSUK Event Registration
Will be at Legacy Royal Victoria Hotel, Llanberis.

Accommodation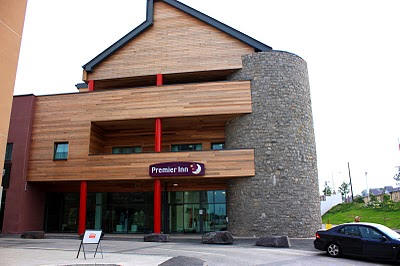 We now have a limited number of rooms reserved on both Friday and Saturday evening at the Premier Inn, Victoria Dock, Caernarfon LL55 1SQ.
The cost of a twin room is £62.00. The hotel is located close to the centre of Caernarfon and is only a 15 minute drive to Llanberis.
If you wish to book then you must first contact Steve Broadbent on 07974 795466. The hotel phone number and a booking reference will be text back to you. You will then contact the hotel and reserve a room on your credit card.
We only have 20 rooms Friday and 10 rooms Saturday so book early. (All rooms now taken)
There are plenty of other B&B's, Guest house and hotels in the region. Please use the internet to obtain details.

Police Sport UK Entry Fee
The Entry Fee for Police Sport UK Championships will be £37.00. This fee covers entry into the Snowdonia Marathon Championships as well as the cost of the PSUK Championships. This includes cost of post race presentation buffet and the awards and prizes.
PSUK have 100 guaranteed entries reserved for this event.

Snowdonia Marathon Entry
This will be incorporated within the overall PSUK entry fee.
Already entered?
Some police competitors may have already entered the Snowdonia Marathon directly. If this is the case please specify this on the entry form. Only the £14 PSUK entry need be paid to compete in the PSUK Championships. I will liaise with the organisers and ensure the individual is re-entered as a PSUK entrant representing his or her force.
Please note: The individual will not be eligible to compete as a team member for another non-police Club.

Entry Form and Payment
A customised Police Sport UK entry form is now on-line. Please complete an individual form for each competitor renaming each one respectively and return to me by email. Please forward your payment by post with a copy of each form.

Entry Confirmation
Each competitor will receive a confirmation of entry by email. Please ensure you provide a personal email address for each competitor.

Force Colours and Race Numbers
Though this is an open race 'Force Colours' must be worn. It is hoped that PSUK runners will be identified with a number sequence. This coupled with wearing 'force colours' will allow police runners a chance to identify other police runners.

Marathon Race, Course and Start/Finish Details
The race starts at 10.30 am from Llanberis. Further details of the start venue and arrangements to be confirmed with organiser.

Map of Course

Entry Field
A PSUK start list is now available:

List of PSUK Competitors

Prize Presentation and Post Race Meal
This will take place at 3.30 pm at the Legacy Royal Victoria Hotel.

Post Race showers and changing
Sorry, none provided by PSUK - At the discretion of the competitors.

Prizes/Trophies
Police Sport UK Championships
Winners: Open Men, Open Women, Vet 40+ Men, Vet 50+ Men, Vet 60+ Men, Vet 35+ Women, Vet 45+ Women, Vet 55+ Women
Runnerís Up: Open Men, Open Women, Vet 40+ Men Vet 35+ Women
3rd Place: Open Men, Vet 40+ Men Vet 35+ Women
Teams: 1st, 2nd and 3rd teams - Men and Women Combined (First three to count)
Other age prizes may be added subject to contention.
Snowdonia Marathon Championships
See Snowdonia Marathon website for details

Qualification
Competitors must be 18 or over to run the marathon and all police competitors must be fully paid members of their respective force sports clubs and be police officer, police staff, retired police/police staff or member of the Special Constabulary. (If in doubt please refer to the www.policesportuk.com website for a detailed definition)

Closing Date
The closing date is strictly 30 September 2010 - However, very late entries may be possible on special request

Further Information and Results
Our own dedicated web-page with information specific to the Police Sport UK Championships and final results will be posted here:
Please do not hesitate to contact me if you have any further questions or require any other information.
SC Steve Broadbent
Police Sport UK Athletics Section - Marathon Co-ordinator
Carnforth Police Station
Grosvenor Road
Carnforth
Lancashire
LA5 9DQ

Work Tel: 01524 596424

Mobile: 07974 795466

Fax: 01524 596446

Email: Steve Broadbent

Entry Form Word Document Hand Fill

List of PSUK Competitors

Final Results